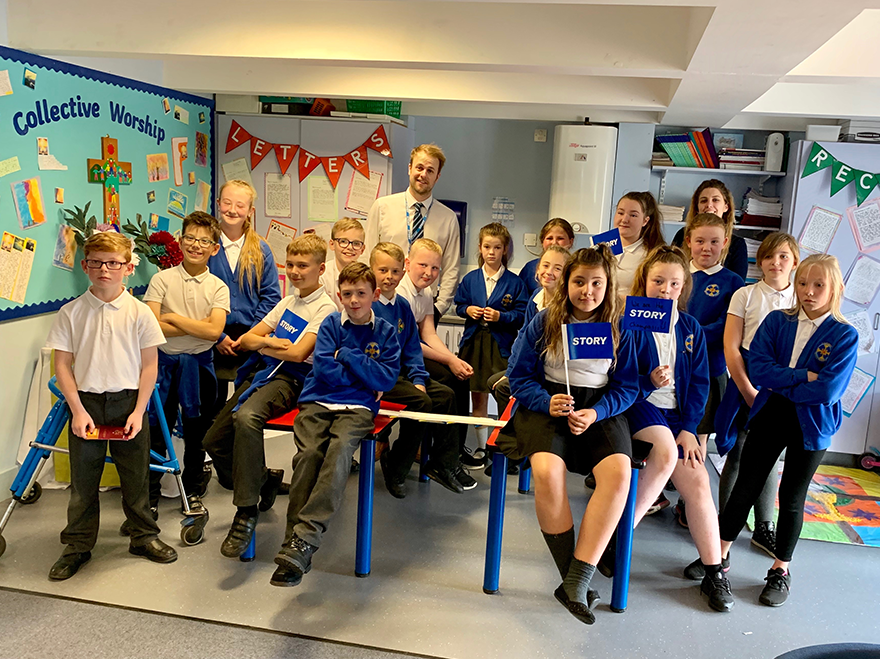 To coincide with International Women in Engineering Day (Sunday, 23rd June), #TeamStory Project Agent, Kimberley Middleton paid a visit to her former primary school this week to inspire the next generation of Engineers.
Over 20 year 5 & 6 school children from St Cuthbert's Catholic Primary School in Carlisle were challenged to build the strongest bridge by Kim and Dave Robinson, Early Years Co-ordinator.
After an inspiring career talk form Kim, pupils put their design and engineering skills to the test to build a bridge using straws, tape, string and elastic bands only.
In teams, the students were challenged to design, create, solve and innovate bridge structures – from suspension bridges to truss bridges – to successfully complete the task.
The end of the challenge saw each team put their bridge through the 'big test'. Built over a gap spanning 50cm, their bridges had to hold the weight of a tin of food. The winning team and best team player were all awarded gift vouchers.
Story Contracting are proud to support Women in Engineering Day to raise the profile of women in engineering, focusing on the amazing career opportunities available to females in this exciting industry.