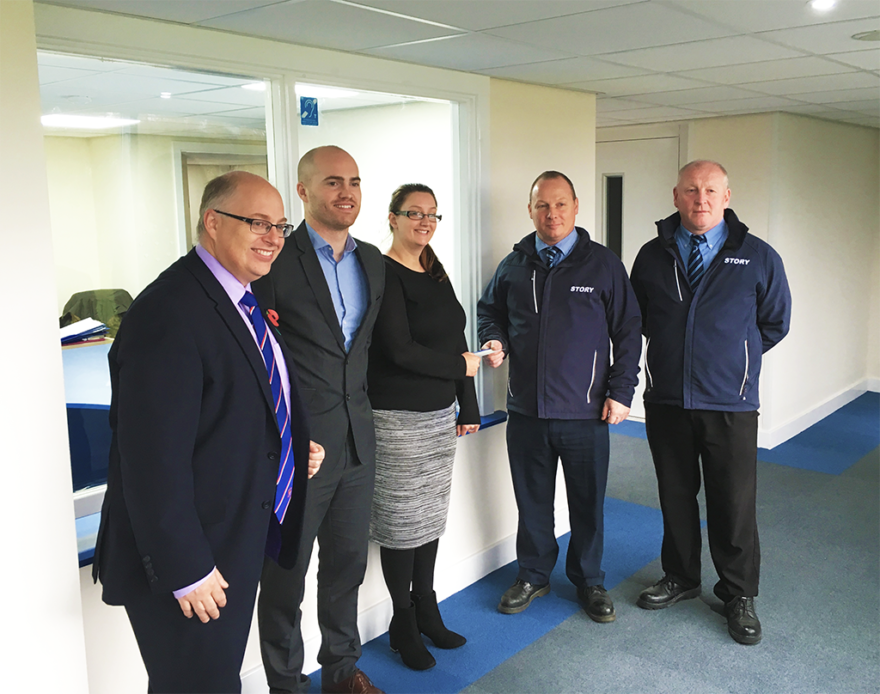 Story Contracting are to proud to have helped Carlisle United Football Club take another huge step on the road back to recovery following last December's devastating floods. The second phase of office implementation works on the first floor of the Pioneer Foodservice Stand is now complete.
We commenced works on the brand new office and meeting room area in the Spring and conducted the final handover, allowing club staff to move in, earlier this week.
The week day ticket office and main entrance for any fan enquiries or information will now be based on the first floor of Pioneer Foodservice Stand on the east side of the ground.
Sales and Marketing Director Phil King said: "Story Contracting have done a fantastic job in helping us to create a fully functional and user-friendly office environment. The first floor of the Pioneer Foodservice Stand [East Stand] has never been used before and it initially seemed like an ambitious project to even consider moving the office and admin areas into it. They quickly drew up the plans and it has been fascinating to watch them turn the shell of the building into what we can see today. The end result is something I think we can all be proud of."
Gary Dalgliesh, Story Contracting Project Manager, spoke highly of the collaborative work:
"Everybody involved with the delivery of this project pulled together as one team. We are all proud to have played a part in making such a difference to the club facilities."