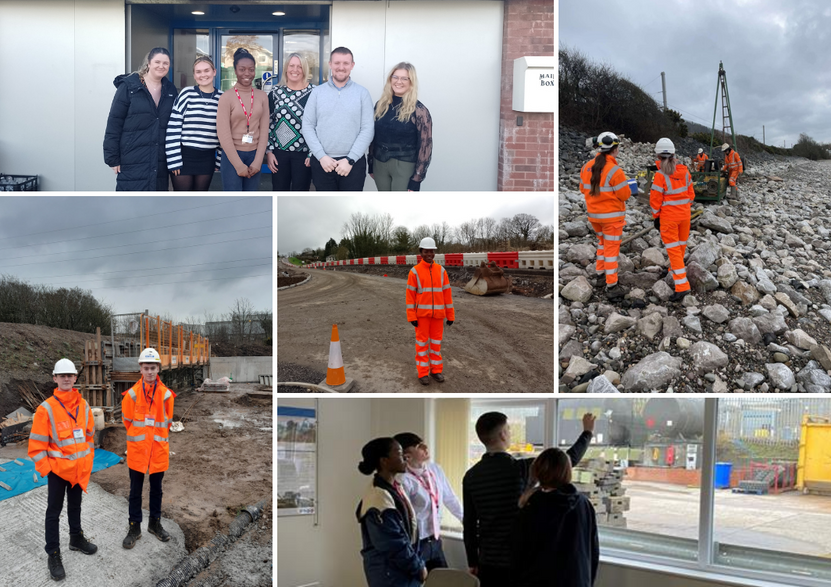 This week, four students have joined Story Contracting on Dream Placement, ran by the Centre for Leadership Performance; where they get a week long work experience with their chosen company. Story have welcomed Sophie Fisk, Anya Mercer, Ben Holliday and Ollie Smillie who have integrated into different teams such as Communications & Engagement, Geotech, Estimating and a Rail Project team.
Sophie said, "This week has left me feeling more interested in career paths in general and I have loved being in a new environment which has pushed me out of my comfort zone. I would love to be a part of Team Story in the future!"
Ben and Ollie have spent this week exploring different potential careers whilst on site and have really enjoyed experiencing a 'family-like work place', describing their teams as 'inclusive' and giving them an 'eye-opening experience'.
Ollie said, "I have found it really interesting to see how the divisions work and how the company operates as a whole when it is so spread out across the country."
Dream Placement is part of Story Contracting's commitment to inspiring future generations, and attracting new talent to the industry. To find out more about Story's early careers and placement opportunities click here.
Update written by Sophie Fisk, Dream Placement student.