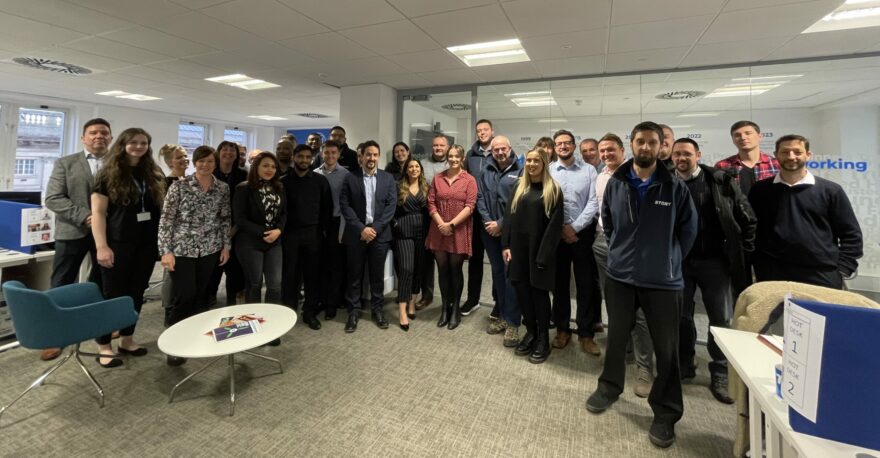 Award-winning civil engineering company, Story Contracting, officially opened a new office in the heart of Birmingham on the 16th February 2023, as part of the company's expansion as it strengthens its footprint throughout the Midlands.
The new 1,747 sqft office facility at 148 Great Charles Street includes an open-plan working area and meeting facilities, expanding the ability to collaborate in the region.
Stuart Worsley, Operations Director (Western) said, "The official opening of this new space marks an exciting time for the company as we start a new chapter for the team. Looking forward, we will deliver more than 15 projects in 2023, plus circa 20 design projects with the help of the new facility.
"The increase in work within the region really highlights not only our capabilities, but also how strong our relationships are and the trust that clients have in us to deliver projects safely, on time and within budget."
As part of its growth plans, Story currently has a wide range of job opportunities within its rail and plant teams, with ambitious plans to further expand in the future. Available opportunities include project management, plant operator, crane controller and quantity surveying roles, as well undergraduate placement engineer vacancies.
To find out more about the roles visit: www.storycontracting.com/jobs/