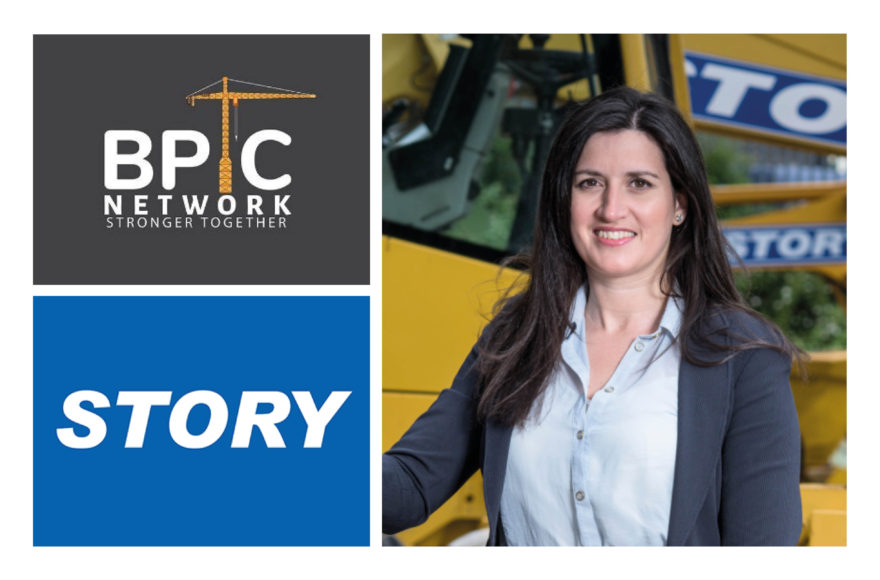 Emma Porter, Managing Director of Story's Construction division, is set to become a Mentor at an event aimed to increase diversity within the Construction industry.
The online Power Mentoring Event run by Black Professionals in Construction (BPIC) Network, aims to empower and elevate the careers of black professionals working in Construction roles.
Recent research shows that, in the last Census in 2011, 13% of the UK population identified as BAME (Black, Asian or minority ethnicity); ONS data found the percentage employed in UK Construction industry is just over half that, at 7.4%. The Construction Industry Training Board (CITB) found in a 2015 survey that this figure could potentially be as low as 4%.
To be held on 7th November 2020, the occasion promises a varied agenda to help under-represented groups progress their careers in the Construction industry, with talks being given by a panel of Mentors to those embarking on their Construction careers, in Mid-Level Professional positions, or in Managerial and Leadership roles.
As a Mentor at the event, Emma will bring 12 years of experience working within the Construction industry.
After completing an MBA at INSEAD, one of the best business schools in the world, she joined ARUP in 2014 as a Senior Operations Consultant, working primarily in the nuclear sector. She later returned to Story Contracting as the company's Head of Operations and, subsequently, as Construction Director.
Emma has also previously been shortlisted for Business Leader of the Year at the Women in Construction Awards, and currently sits on the Chair of the Construction Sector Panel as part of the Cumbria Local Enterprise Partnership Board.
Emma said, "I am honoured to have been asked to be one of the mentors by the BPIC Network at this event.
"It is widely known that diverse teams always have the potential to outperform homogenous ones and that high performing teams are inclusive. Organisations that embrace diversity and encourage and support everyone to be able to be their true selves at work are going to be the ones that end up on top. If we want construction to be an industry that embraces innovation, sustainability and is flexible in a fast-changing world then we have to do better at creating an inclusive and diverse workforce"
Emma added: "It's important that people in senior positions in the industry step up and do more to tackle equality, diversity and inclusion if they want their organisations to thrive. Mentoring is one way to do that. Research has shown that mentoring is a vital component when trying to retain and develop diverse talent and the mentors learn a lot too.
"There is a long road ahead to make meaningful change but events like the Power Mentoring are a step in the right direction to encourage more people from varying backgrounds to join the Construction industry."
Story as a whole remains committed to such Equality, Inclusivity and Diversity initiatives. In the past, the business has celebrated Cumbria's regional diversity at the Culture Bazaar Festivals and has developed both 'Every Story' and 'Women in Story' working groups dedicated to eliminating discrimination and encouraging diversity among its workforce.