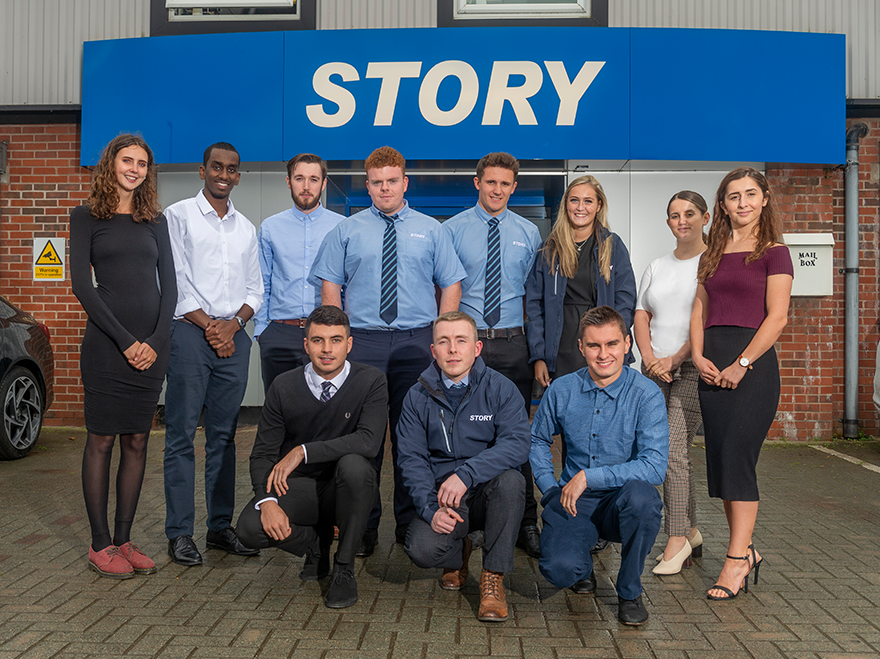 Continuing to build for the future, award-winning infrastructure company Story Contracting has welcomed its latest cohort of young engineers and estimators to the business.
The 2019 cohort, consisting of eight Graduates and three Trainees, will work across the company's UK offices, from Glasgow to York, in the Rail and Story Scotland divisions.
As a graduate and trainee with the company, the group will have exposure to all areas of Story Contracting, allowing them to make an informed decision about future careers, development and training at the end of their programme.
Ema Beka, 21-years-old, moved from her home country of Canada to the UK to become a Story Scotland Graduate Engineer.
She said: "My first week here has gone perfectly well, I've explored the site and gotten familiar with the project plans, but the best part is how encouraging and willing to teach my supervisors are. The bottom line is, this was worth the move from Canada!"
Jason Butterworth, CEO of Story Contracting, said: "I am very pleased to welcome our latest cohort of graduates and trainees to the Story team.
"We look forward to helping them grow and develop long and successful careers with Story Contracting."