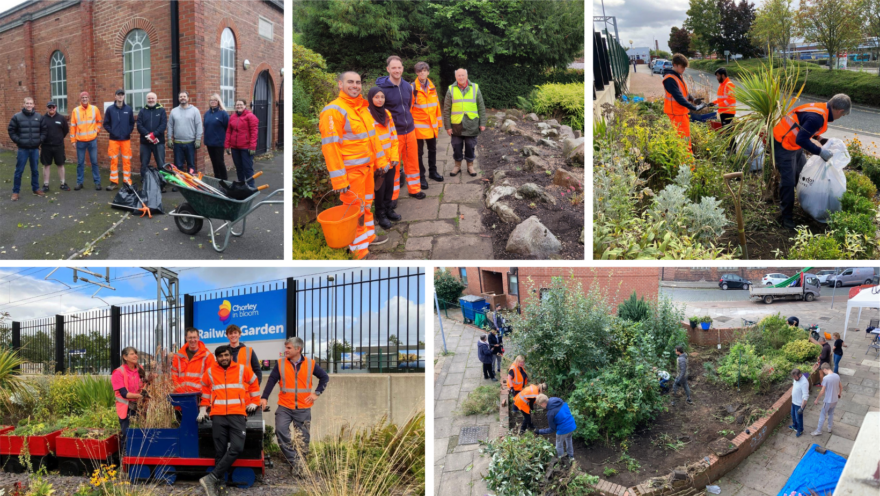 Story Contracting supported Great Big Green Week 2022, the UK's biggest ever celebration of community action to tackle climate change and protect nature.
Throughout Great Big Green Week, the business took vital steps to support the initiative and reduce their carbon footprint.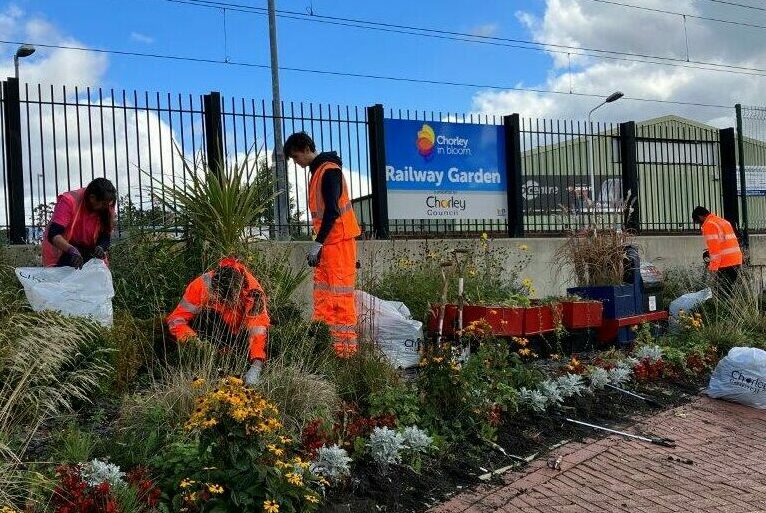 Chorley in Bloom
On the Tuesday, some of the team visited Chorley train station to help with Chorley in Bloom, where they were tasked with tidying up one of their planters on the platform.
Ahmed Aftab, Undergraduate Engineer said: "It was my first time gardening so getting a bit of experience in it was really good! Denise who was leading the session had been doing it for years, and it was inspirational to hear her dedication when listening to the stories that she had."

Cumbria Wildlife Trust community planters
On the Thursday, volunteers helped out in Denton Holme in Carlisle alongside Cumbria Wildlife Trust, Multicultural Cumbria and local residents to remove weeds from a community planter and get it back into a manageable condition.
One local resident said: "We have been overwhelmed by everyone's help clearing our community planter. We could not have achieved this without such generous hard work and support from Story and we look forward to the next stages of turning this green space into something the whole community can use and enjoy."

VolkerRailStory JV help Sheffield Vulcan Rotary Club
Also on the Friday, five volunteers from the VolkerRailStory joint venture helped the Sheffield Vulcan Rotary Club, a local community group, with planting flowers in Beauchief Gardens – a green community space close to where the team are working at Dore & Totley station on the Hope Valley project.
Roger Hart from Sheffield Vulcan Rotary Club said: "Thank you so much to the five very helpful volunteers, they did a great job on Friday!"
Volunteering with Middlesbrough Environment City
On the Friday, members of team Story visited Linthorpe Cemetery in Middlesbrough. They spent their time helping local charity Middlesbrough Environment City with the upkeep of the reserve.
In addition to volunteering days, a number of initiatives have also been launched to support the companies wider carbon reduction strategy. One of the initiatives is trialing HVO on selected sites to help move towards being diesel-free. 
Story Contracting has also had its carbon emissions reduction targets approved by the Science Based Targets initiative as consistent with levels required to meet the goals of the Paris Agreement.
The targets covering greenhouse gas emissions from our operations (scope 1 and 2) are consistent with reductions required to keep warming to 1.5°C, the most ambitious goal of the Paris Agreement. We have also set challenging Scope 3 targets to address our upstream and downstream Supply Chain impacts.
Click here to read more about our targets.