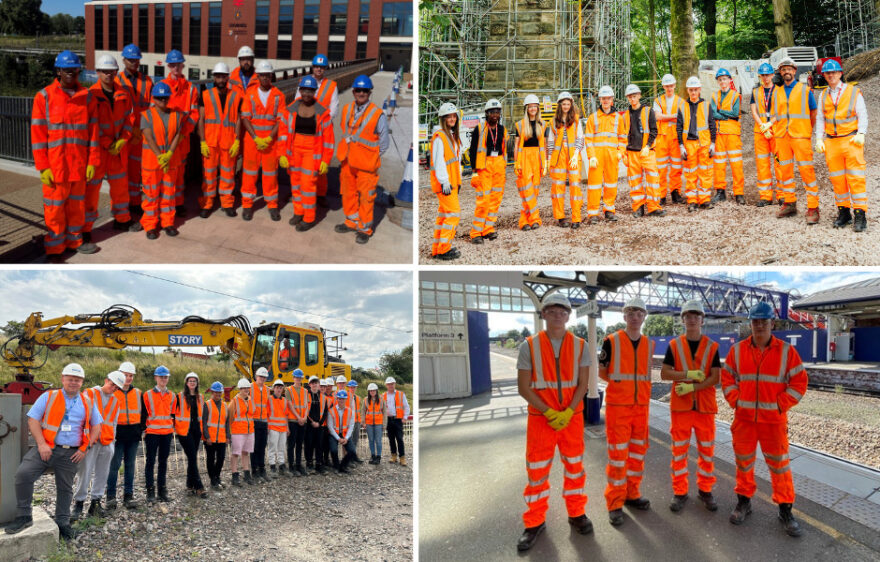 As part of Story Contracting's commitment to invest in the next generation, the company recently opened its doors to 41 students to educate them about the rail and construction industry.
The work experience was open to 15-18-year-olds across the UK, with opportunity to join Story in its Carlisle, Blantyre, Birmingham and Normanton offices.
Story provided the students with 74 mentors to share insider knowledge on the industry, including all of the different career paths that are available.
Kayla, 16, joined the Summer School in Blantyre, and said: "I have really enjoyed this week, it has made it clear for me that I would like to pursue project management as a career path. Talking to the team and seeing the sites in action has inspired me to enter the construction industry as I can see all the opportunities available."
The young adults also had the opportunity to get their high-vis on and visit one of Story's live sites, to see how they operate, and the different roles that allow projects to be delivered all across the country.
Mohamed, 17, attended the Birmingham Summer School, and said: "I found the week very useful as it has helped me develop a better understanding about engineering and what it takes to be an engineer. It has also helped guide me in terms of what the next steps are in becoming an engineer. I will take away the fact that there are many different aspects of engineering and how all roles are equally as important."
As the experience drew to a close, the students engaged in a career development workshop. This included career advice, CV writing and a discussion around employability skills to give them the best foundations for their future and whatever the next steps hold for them.
Andy Joy, CEO for Story Contracting said: "Story Summer School 2023 has been a great success, allowing young people from all across the country to see the world of work and build relationships, which will help them as they take their first steps in their career journey. It has been really promising to see the level of not only talent, but also enthusiasm in the next generation and we look forward to hopefully welcoming some of the students to 'Team Story' in the future."