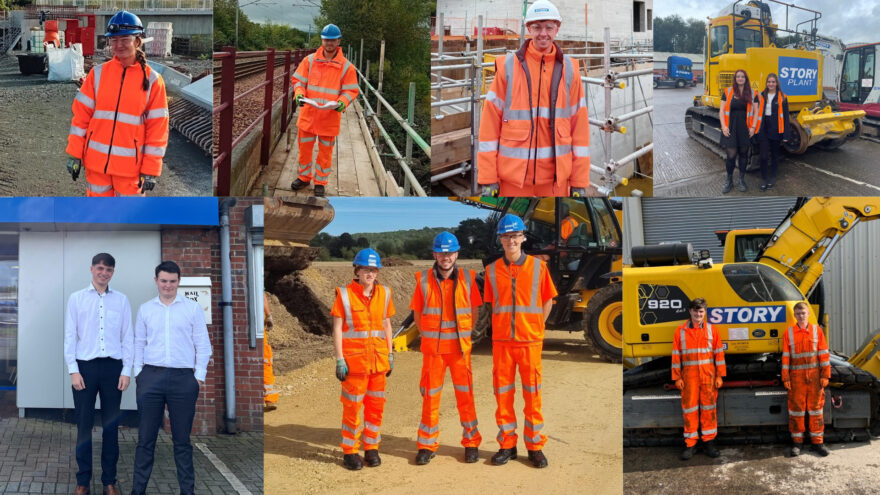 As part of Story Contracting's investment in the next generation, the company has welcomed a new cohort of early careers.
In roles such as Trainee Engineers, Plant Apprentices, Finance Apprentices, Apprentice Quantity Surveyors, and Undergraduate Engineers, the new cohort will bring the total of early careers colleagues joining the business this year to 37.
The group will have the opportunity to develop their technical skills, gaining experience in the industry with guidance and support from experienced Story team.
This investment is another boost for the infrastructure company, which now has 10% of the workforce in early careers roles, creating a pipeline of talent, fresh ideas and innovations, and further capacity for Story.
"Already I feel part of the team, I've also been given new opportunities to allow me to expand my knowledge of the work I am currently doing at university." Robyn Longmuir, Trainee Engineer 
"I am really enjoying working at Story so far, I can't wait to get more stuck in."
Harrison Fell, Finance Apprentice
"I have thoroughly enjoyed my time so far as I have spent time both on site and in the office and everyone's been very welcoming."  Luke McGregor, Trainee Engineer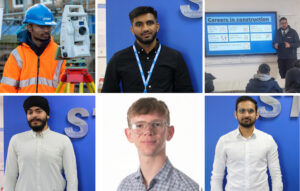 The new intake comes as the business bids farewell to its 2022 undergraduate cohort for Story England. Returning to university to finish their final year, Faheem Majid, Sam Stuart, Ahmed Aftab, Zain Ahmed, Hamza Ahmed, and Amardeep Kalsi spent a year with Story's Eastern, North West and Central teams gaining hands on experience and knowledge.
To learn more about our Early Careers Programme, click here: www.storycontracting.com/jobs/early-careers/