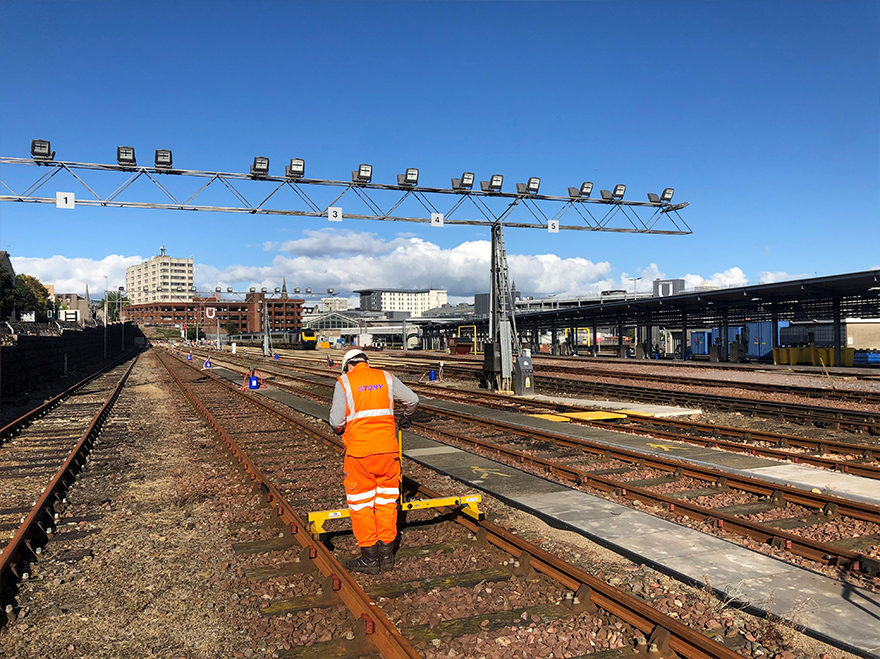 Dumfries Station:
Story Scotland's track team are due to start essential re-railing works at Dumfries Station on behalf of Network Rail.
The works will see approximately 3200m of new rails installed and fully stressed to hand back the track at full line speed. This minimises disruption to passenger and freight services on the Glasgow South Western line.
The team recently carried out a client site walkthrough and expect the works to be completed just before Christmas.
Aberdeen Clayhills Depot:
Meanwhile in the North-East of Scotland, the team will carry out track maintenance works for LNER at Aberdeen Clayhills Depot.
The maintenance works will see Story maintain and upgrade the depot over a 3 year period.
The first package of works will see spot sleeper replacement, re-railing, welding and grinding repairs, track slab repairs and re-alignment over a 4 week period.
Story will also be providing 24/7 emergency on call support to the depot in the event of any track emergencies.