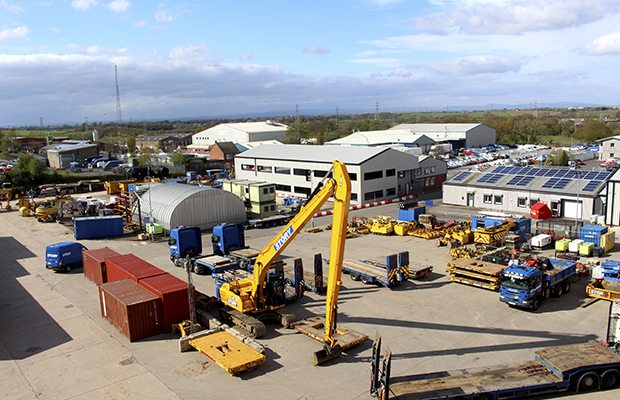 Story Contracting is doubling its Carlisle head office space with an extension at Burgh Road Industrial Estate to provide the business room to grow as it continues to expand and recruit a further 100 people during the course of the next 12 months. The double floor, steel structure extension at Burgh Road in Carlisle will house all 3 of the Story Contracting divisions turning the head office into a 2486sqm space.
The contracting business employs 484 employees across three main divisions in Plant, Construction and Rail with a supporting Training Centre and Central Services team. Beyond Burgh Road Story Contracting has regional based teams working from offices in Chorley and Glasgow and depots in Leeds and Edinburgh covering the North of England and Scotland.
The business, that began in a porta cabin in Fred Story's back garden in the 1980s with just three colleagues until the small team moved into the four acre site at Burgh Road in 1992, was named the 33rd fastest growing business in the UK last year, having grown by 73% in three years.
Fred Story, Chief Executive at Story Contracting said:
"The business has grown and developed almost beyond recognition from the early days and we have continually outgrown our base.
With ambitious growth plans it is essential that our facilities are developed to remain fit for purpose."
The extension work is due to be completed by the end of summer for the family-owned business with the works carried out by Story Contracting's Construction division.