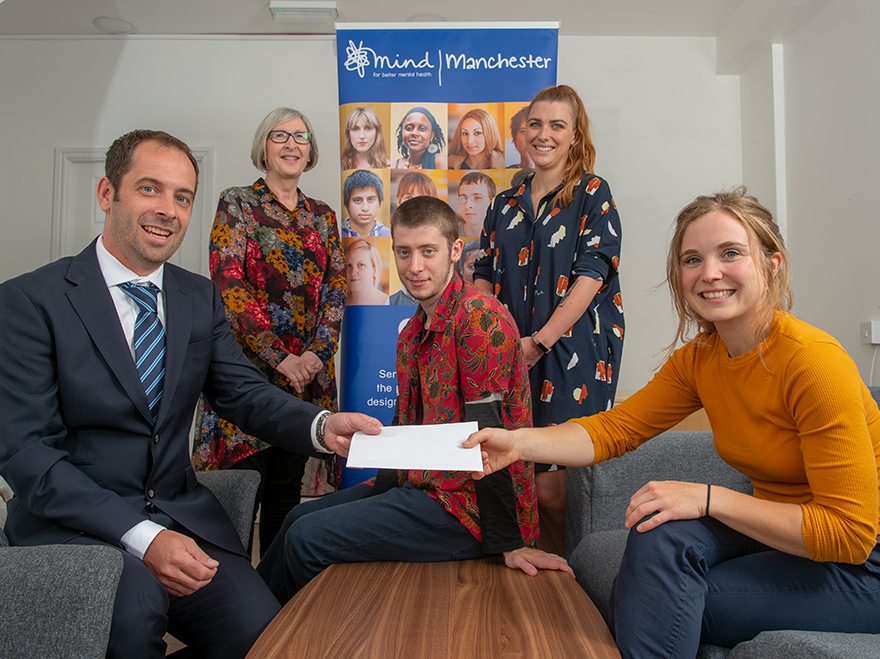 A donation of £1,000 from civil-engineering company, Story Contracting, will help makeover a vital Children and Young People (CYP) mental health service in Manchester.
The contribution has allowed the charity to furnish its new CYP premises, designed to help young people when they are struggling with their mental health.
Moving from their original rented premises of the last 15 years in search of a fresh start, the mental health charity found a new home just across the road in Levenshulme, Manchester.
Kevin Jones, Manager of Manchester Mind's CYP said: "Our local mental health services for anyone aged 15-25 years old are in the midst of exciting change.
"The new building will allow us to expand our existing counselling and advice service, whilst developing additional wellbeing initiatives for young people across Manchester."
He added: "The move has been achieved on a very tight budget, so the donation from Story Contracting will have a real impact.  We can start to furnish our rooms in a way that is comfortable, welcoming and stylish – setting a high standard for the rest of the space.
"Manchester Mind are keen to create a building in which young people love to be, which doesn't look like an office or a waiting room, so thank you for your generosity in helping us create our ideal forever home, it means so much to us all."
Story Contracting has a growing presence in Manchester after securing three framework agreements with Transport for Greater Manchester. These cover the renewals of structures, property and track on the Metrolink network and could be worth up to £50m.
The company also recently opened a new office in the neighbouring cities Leeds and Birmingham.
Justin Hopkins, Contracts Manager for Manchester: "We're delighted to support such an important charity and help refurbish the new home for CYP services.
"People suffering from mental health issues – especially children and young people – often do not know where to turn next, which is why local organisations like Manchester Mind provide a crucial service within our community."
Story Contracting will be supporting Mind as it's charity partner until 2020.
"We hope that we can help increase awareness and understanding of the problems that are increasingly affecting more children and young people."