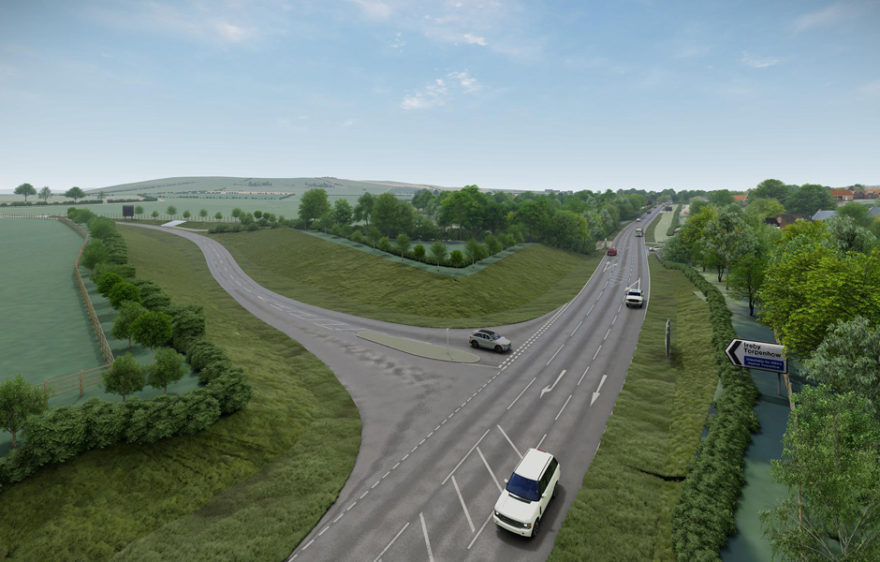 Story Contracting is pleased to share that it's Construction division has been appointed by Cumbria County Council to complete the design and build of the Torpenhow junction on the A595 near Bothel.
Story Contracting will begin working on the detailed design of the junction this month. Construction is proposed to begin in June 2022 with the project due be completed by December 2022.
The Torpenhow junction is part of the much wider A595 strategic improvement project at Bothel which has been a priority scheme for the A595 and the wider county highway network. Construction on Phase One of the Torpenhow junction is proceeding under Cumbria County Council's permitted development rights as part of the 'Get Building Fund' which is administered by the Cumbria Local Enterprise Partnership.
The construction value is estimated to be around £2 million with wider land, legal and development costs taking the project budget to around £3.6 million.
Over the years, Cumbria County Council has conducted numerous public consultations to gather feedback about the A595 Greyhound Inn / Torpenhow junction. The feedback has already resulted in a reduction of speed in Bothel to 50 mph and the identification of the Torpenhow junction as a priority for local residents. Further opportunities to feedback on both the junction and wider project are planned later in the spring.
During the coming weeks, advanced vegetation clearance will be needed to allow construction to continue throughout the summer, outside of breeding bird nesting periods. Any trees lost will be replanted at a ratio of at least 2:1 in accordance with the project environmental plan.
Cllr Keith Little, Cumbria County Council Cabinet member for Highways and Transport, said:
"We are happy to have Story Contracting as the contractor for this project, and we look forward to working with them. The Torpenhow junction on the A595 is a priority for locals, and I'm pleased that funding has been secured to make an improvement. The junction project is part of much bigger plans for the A595 which will improve connectivity between Carlisle and West Cumbria for residents and businesses and in turn support the local economy."
Emma Porter, Managing Director of Story's Construction division, said:
"We are delighted to have been appointed to work with Cumbria County Council on this strategic improvement to improve connectivity across the county. I'm a strong believer that the way such significant infrastructure schemes are designed and delivered can play a big part in strengthening and supporting communities. We look forward to delivering this project with the council and our local supply chain".
You can find out more about the A595 Bothel Strategic Improvement Project on Cumbria County Council's dedicated project information page by clicking here.