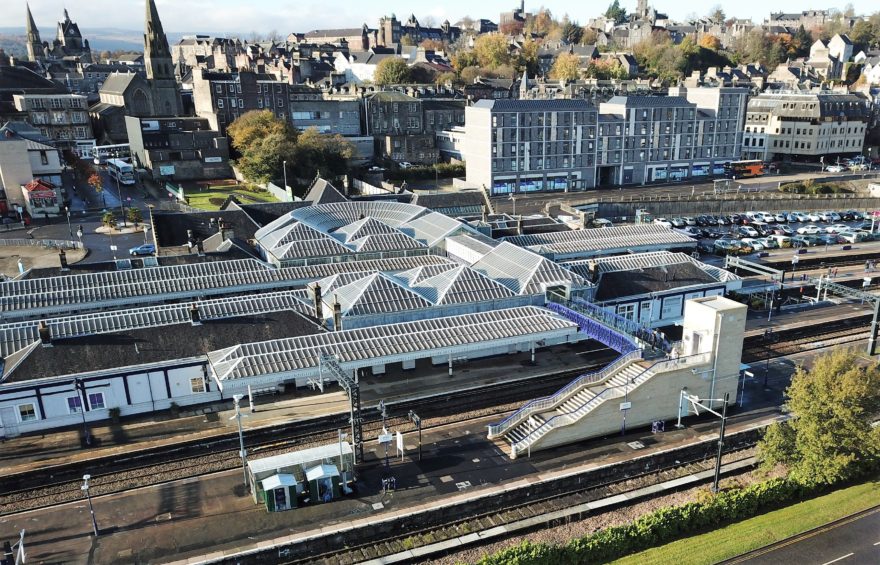 Story Scotland are proud to announce that work to enhance Stirling Station has won a National Railway Heritage Award.
Andrew Haines, the Chief Executive of Network Rail, was guest of honour at the 2020 National Railway Heritage Awards as the winners in this year's competition were celebrated in a virtual ceremony.
The awards recognise the canopy renewals delivered for Network Rail in 2016 and the footbridge enhancement works for Costain in 2019 to the Grade A listed station.
The judges stated: "Meticulous care has been taken to address the station enhancements and this is reflected in the design, materials and finishes as well as the overall quality of construction and craftsmanship. The result is excellent."
Alan Rundell, Contracts Manager said, "I'm delighted that the enhancement works delivered at Stirling Station over the last few years have been nationally recognised. This is testament to everyone involved throughout the project; from design to delivery. Another success on Scotland's Railway with a fantastic-looking station for passengers to enjoy for years to come."
To read more about the works involved in these two projects click here.