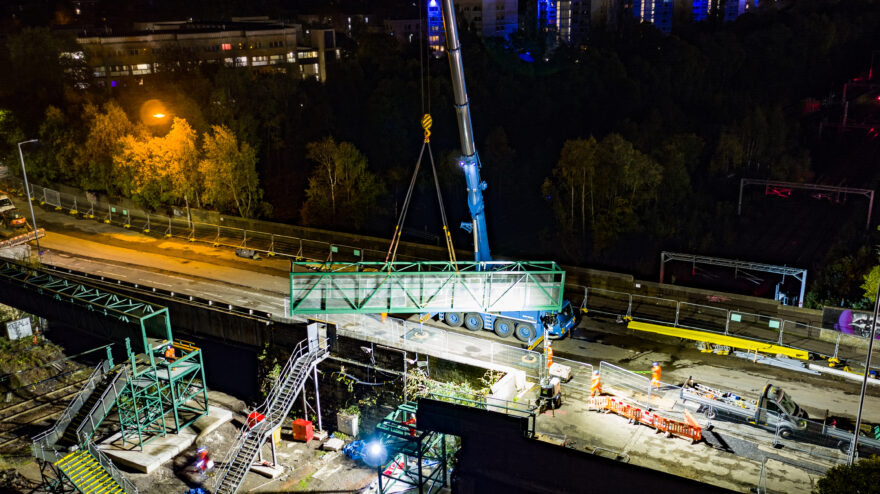 Work to replace the bridge over the railway on Glasgow's Shields Road has moved forward with the installation of a temporary footbridge.
The renewal of the structure, delivered by Story Scotland on behalf of Network Rail and Glasgow City Council, will allow the long-term road restrictions on Shields Road to be removed and the bridge returned to full capacity.
The new 90-metre-long steel temporary footbridge spans the four rail lines running below and allows the utilities that run beneath the road surface of the bridge deck to be diverted safely while it is removed and replaced.
With 24 different pipes and cables buried within the original bridge, including a gas main, electricity cables and multiple phone and internet services, the installation of this temporary structure is a vital step in the work programme.
The Story and Network Rail team installed the footbridge over two four-hour night shifts, using a 100-tonne crane to lift the prefabricated sections into place whilst the power to the railway overhead wires was switched off for safety reasons.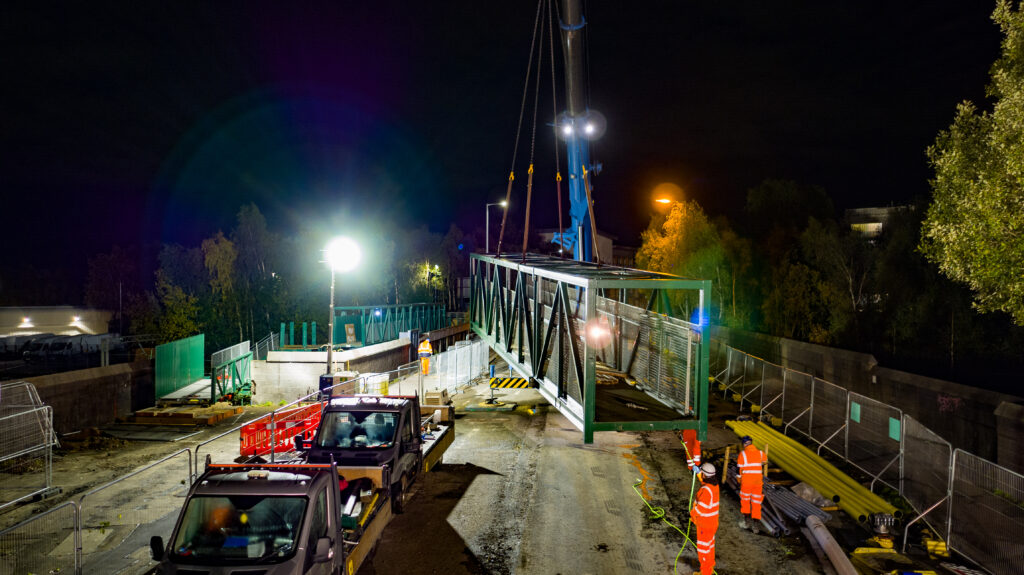 Once all utilities have been relocated onto the new structure and access ramps installed, the footbridge will open to pedestrians, and cyclists who dismount, from February 2024 before the existing road bridge is demolished.
To read more about the scheme, visit the Scotland's Railway website.