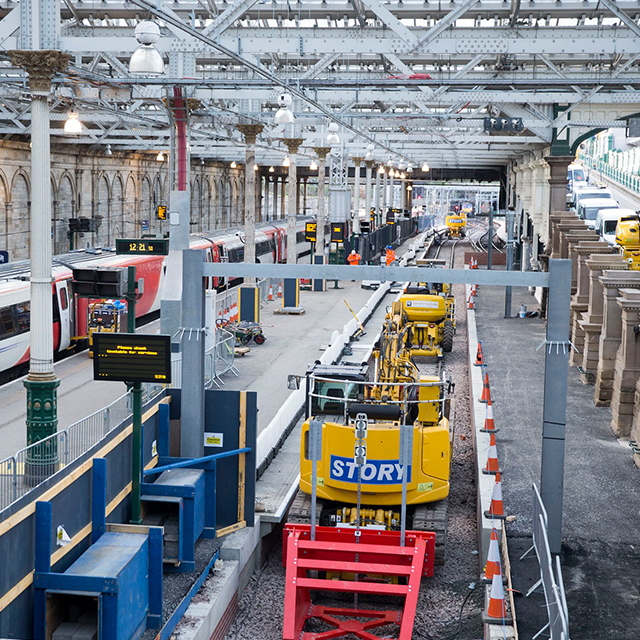 Network Rail has announced that Story Contracting has won a framework contract to deliver up to £135m of renewal and enhancement projects in Scotland over the next five years.
Glasgow-based Story Scotland (a division of Story Contracting) will help Network Rail complete a wide range of projects on Scotland's railway – including replacing and refurbishing structures across the route and delivering improvements at stations.
The contract has been awarded as Network Rail prepares to invest over £4bn in the Scottish network between 2019 and 2024 and will see Story recruiting up to 60 graduates, trainees and apprentices in Scotland across the five years.
Story is already a key partner for Network Rail in Scotland and is currently working to deliver new platforms at Edinburgh Waverley station.
Kris Kinnear, director of Network Rail Infrastructure Projects Scotland, said: "Scotland's railway plays a vital role in the nation's economy – keeping millions of passengers on the move each year and providing thousands of jobs across the country.
"Our contracts provide suppliers with substantial work-banks and the opportunity to be part of delivering essential improvements that will help shape the future of our rail network and improve reliability for our passengers.
"Significant five-year contracts not only benefit our key supply chain partners, but the thousands of companies who work for them too, providing them with the surety they need to invest in their people, innovation and value for money."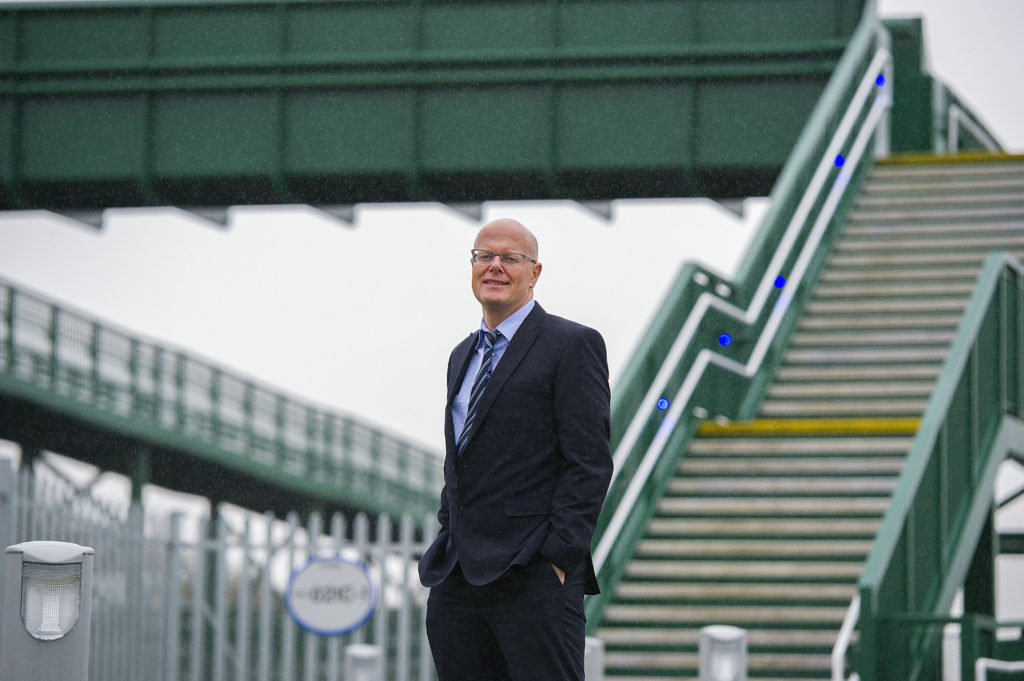 John MacArthur, director of Story Scotland, at St Ninian's footbridge, Stirling Story Scotland, the Uddingston-based civil engineering firm, is expanding beyond the rail sector and will be unveiling a five-year plan to double its turnover to £40m. Previous projects have included the St Ninian's level crossing replacement in Stirling (pictured)
John MacArthur, Director of Story Scotland, said: "I am absolutely delighted to win this contract which reflects the collaborative working relationships we have been building with Network Rail and other key clients in Scotland.
"The award also supports our growth plans in Scotland and our vision to provide a highly professional turn-key service to the construction industry, where we deliver rail and civils infrastructure with our in-house labour resource. The delivery of this contract will also be supported by our award-winning Plant Division who are one of only two suppliers in the UK to be awarded GOLD in Network Rail's Route To Gold.
"This award also means we will be able to bring security to our trusted supply chain and generate opportunities for new partners."
Jason Butterworth, Chief Executive of Story Contracting said "I am delighted for the team in Scotland and particularly because this win is down to our reputation for delivery on site, quality, safety and managing projects on time and to budget. We are looking forward to growing the successful team in Scotland as well as working with the community on projects and inspiring future talent to join us as their career choice".