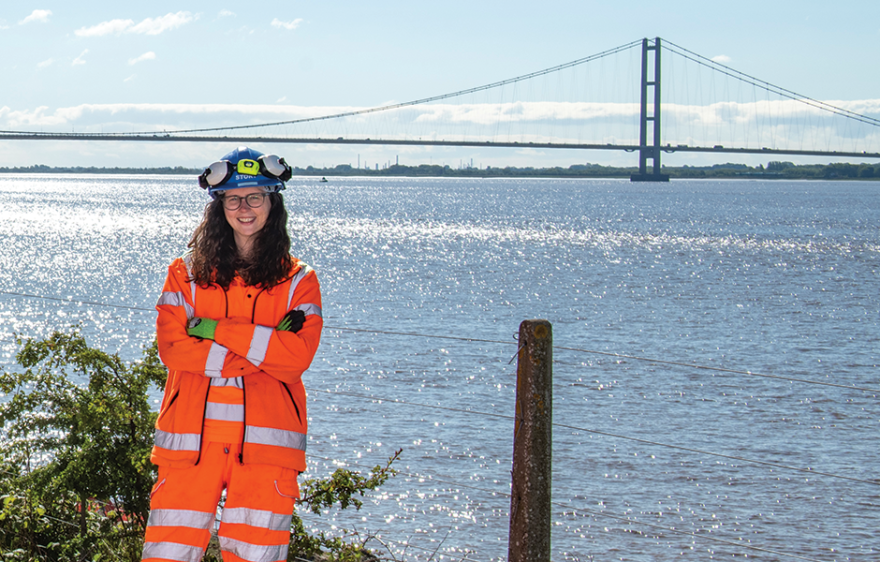 Story Contracting are proud to announce that Lara Lightfoot, a graduate engineer has been awarded this year's Young Rail Professional of the Year Award.
The award recognises individuals for outstanding contributions to the rail industry during the last 12 months.
Over the past two years Lara has made a significant positive impact in not only the business but also the wider rail industry and local communities in which she works. During the Covid-19 pandemic, Lara has been a vital part of launching new initiatives such as the company's online work experience program; helping during the virtual mock interviews, hosting engineering sessions and ensuring young people are still receiving opportunities despite disruption caused by the pandemic.
Lara who won the award, said "I feel really proud and honoured to have won the award, particularly after hearing about how incredible the other candidates were. It's very exciting to be part of the first all-female cohort of winners for all three YRP categories, as well as all female finalists for my category. It just goes to show how much women have to offer in the rail sector despite traditionally being a very male-dominated industry.
I'm thankful for all of the support everyone at Story has offered me through the first 18 months of my career and look forward to what I hope will be a long career in the railway construction industry!"
James Hall, Regional Engineering Manager, said: "This fantastic achievement, being recognised by the industry as Young Professional of the Year, is fully deserved, and is testament to Lara's self-motivation, ambition and drive, to both progress with her professional development, and to provide vital support to the team, on our key projects.
Lara constantly drives the team forward with her lead on sustainability across the region, looking at how we can drive engineering and environmental efficiencies, plus her commitment to share her experiences with the next generation of engineers through various STEM activities.
Well done, Lara! We're absolutely delighted for you with this personal achievement, and we're proud to have you as a member of the team."
Find out more about Story Contracting's Graduate programme; www.storycontracting.com/jobs/graduate-schemes/