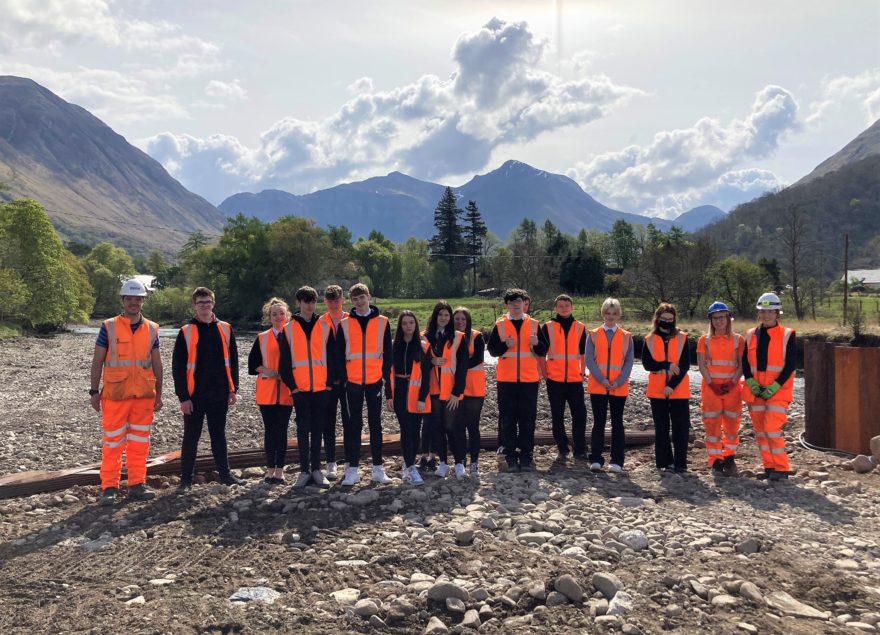 As part of our commitment to leave a positive legacy, Story Scotland are delivering a number of community benefits in Glencoe as part of the Invercoe Bridge Replacement project for The Highland Council.
In partnership with DYW – West Highland, the team has committed to holding a number of careers talks, site visits, mock interviews, CV workshops, and work experience opportunities throughout the project.
Last week a group of students from Lochaber High School were given a guided tour of the work and the opportunity to learn more about the rewarding careers available in the engineering industry.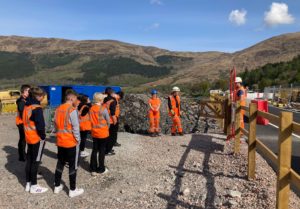 Gena MacClean, School Coordinator, Developing DYW – West Highland added: "As part of the DYW West Highland agenda, it is essential that high school pupils are exposed to as many industry site tours as possible so they can liaise with employers and find out about possible career pathways."
"Lochaber High School's visit to the Invercoe Bridge site was a thoroughly enjoyable and informative experience which the pupils all enjoyed."
The bridge replacement project is due for completion in March 2023 with works within the water only permitted between December – March to ensure compliance with the marine licence. The new structure will provide continued access to communities around Glencoe for many years to come.