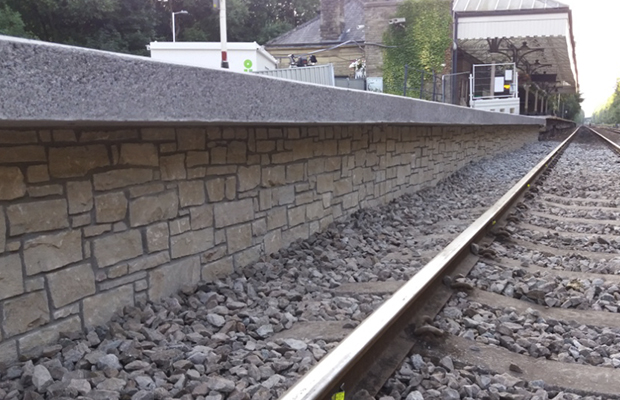 An innovative solution by Story Contracting helped deliver a project to extend two platforms at a railway station in a safer, more efficient way.
The £640,000 project on behalf of Network Rail also had a shorter site programme with less dependency on track access after Story used platform extensions pre-cast with stone cladding at Hebden Bridge just west of Halifax.
Story changed the design from traditional stonework to the pre-cast solution to extend Platform 2 by 56 metres as well as extending Platform 1 by 12 metres at the same time and at short notice.
The project was awarded to build the extension out of stone to match the existing platform but Story offered the alternative solution using the L-shaped pre-cast concrete units, pre-clad with 75mm to 100mm of thick stone on the front face to satisfy the planning requirements.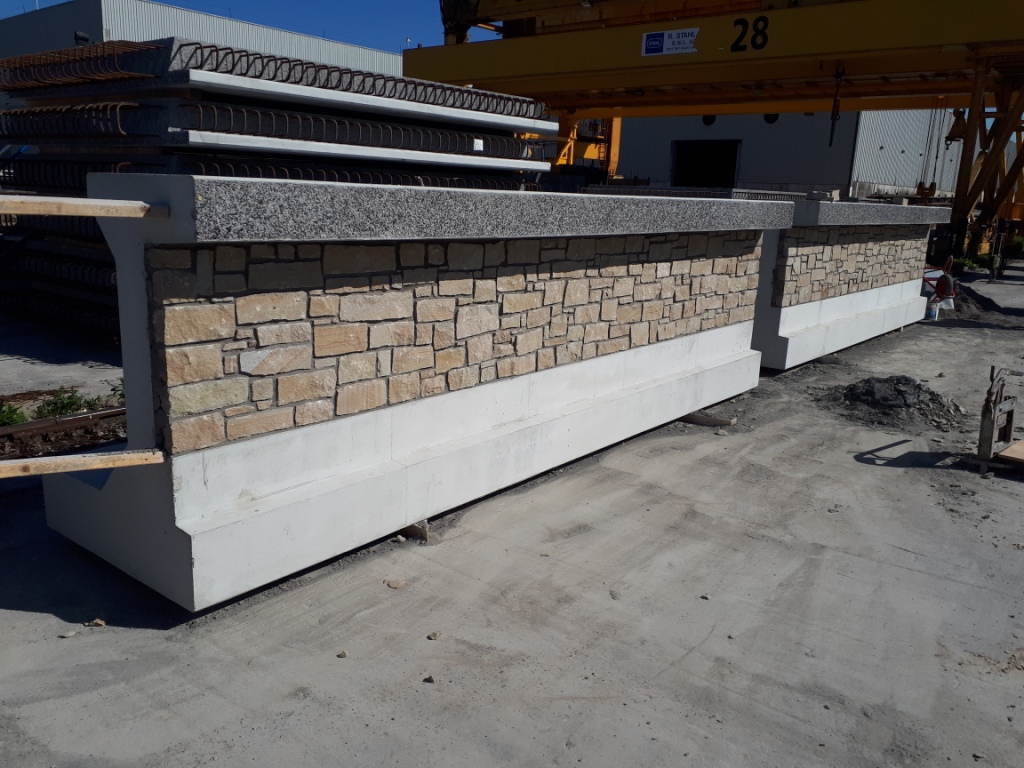 This alternative method was cost neutral but offered many benefits, which included:
Constructability input from the site team and supply chain engagement at design stage, with consideration to lifting and transportation, resulting in an optimised pre-cast unit shape
Maximised off-site fabrication in a safer, controlled environment
A shorter site programme duration and reduced track access requirements
The 23, 5.2-metre-long units were positioned in one week of section 5 mid-week possessions with just a four-hour working window per night
Reduced temporary works to retain ballast in the track support zone
Reduced manual handling for the large volume of stonework
Existing and future cable accommodation designed into the solution
Minimal maintenance required