The works in County Durham to design and build a new railway station in Horden on behalf of Network Rail have reach a significant milestone. The project involved 6 months of design and 4 months of construction.
Despite the challenges faced during Covid-19, the team were able to adapt and quickly implement numerous additional health and safety measures to continue work on this essential site.
This week, the installation of the main footbridge, ramps and stair units has been completed, having been lifted into place by a 500 tonne crane. Two 100 metre platforms have also been constructed as part of the work to create the new station.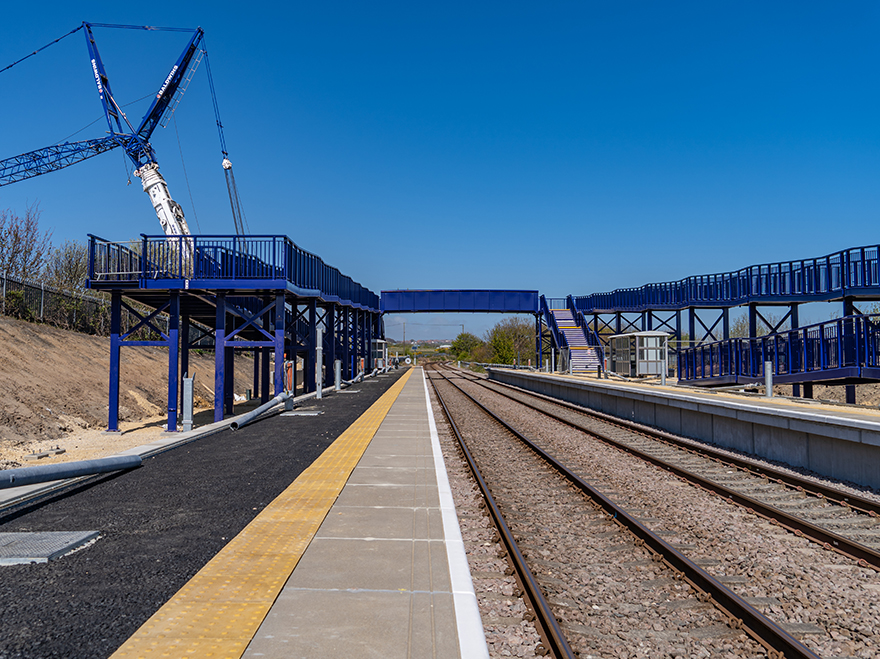 The MEP and Telecoms works will be undertaken over the next month, with the remaining interface works between station and car park remaining the last major milestone to complete. This should mean the station is ready to open in the early summer.
Upon completion, Horden Station will enable the connection of a number of local communities that currently have no immediate rail links.
The new station will provide a boost to the economy and widen employment opportunities for local residents, with useful transport links to Newcastle, Sunderland, Hartlepool and Teesside.