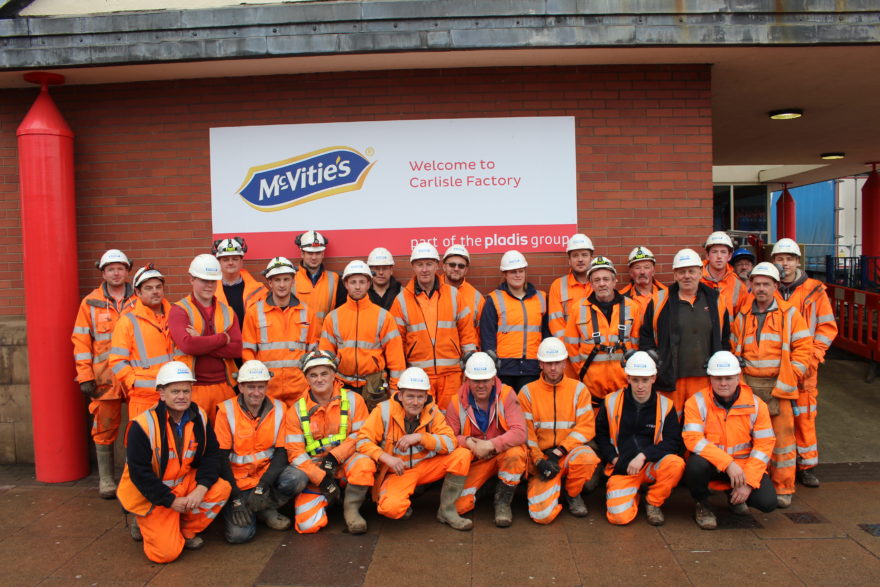 Story Contracting's Construction division are working on a flood defence scheme at the McVitie's factory in Carlisle and recently reached another milestone as the site officially became flood resilient on 1 December.
The works which commenced in August went from a 10 week job to deliver 3 flood safe walls, into a 30 week project worth in excess of £2 million. The scheme is on track for full completion in spring 2017.
The success of the project is a testament to the hardwork and continued commitment of the team which consisted of approximately 30 Story operatives, led by Craig Nairn and Andy Reay.
Andy Reay said: "Considering the scale of the project and the tight deadlines set, the team have really overcome the odds. It's been a success because of the hard work of everyone involved, the long hours they've put in and the tremendous amount of solution finding undertaken. This is further evidenced by the praise we've received from the client."