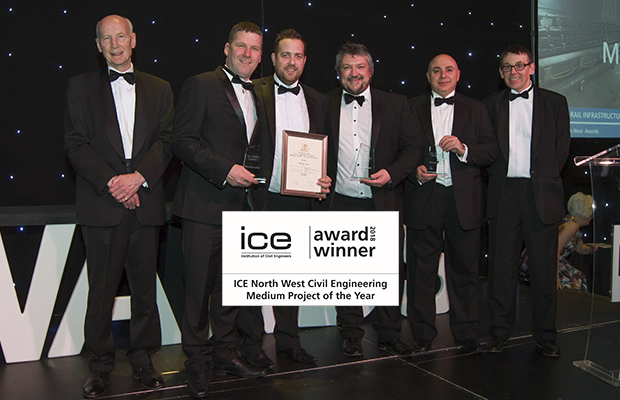 Story Contracting proudly won 'Project of the Year' in the Institution of Civil Engineering (ICE) Awards for the track slab renewals at Mersey Loop in Liverpool. Working together over a 5-month period with Network Rail and Merseytravel, Story renewed over 1.2km of track, 40m underground.
The track in the underground loop was built in the 1970s and needed to be replaced. During the core works, Story implemented 24 hour working to renew the 3 tunnel sections and 4 platforms of the Liverpool underground infrastructure. The work will improve efficiency, reduce passenger disruption and maintenance costs.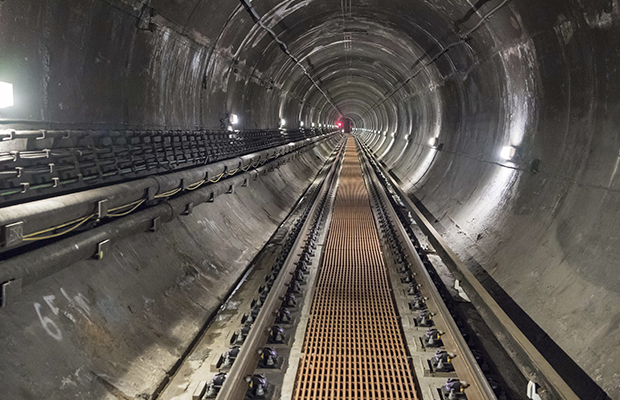 Alan Williams, ICE North West Regional Chair said, "Mersey Loop is a deserving winner for a project that entailed renewing over 1.2km of track bed, 40 metres beneath the city. The team had to deal with a host of logistical and technical challenges, both above and below the ground, to ensure maximum efficiency in construction with minimum disruption to a vital transport link to and from the Wirral. The renewals will now ensure the network remains reliable and safe for many years to come."
Story Contracting's repair works at Eden Brows in Armathwaite was awarded 'Commended Excellence' in the same 'Project of the Year' category.
The extensive repair works were carried out on the Carlisle to Settle railway following a 500,000 tonne landslip in February 2016, forcing the line to close. Story worked with Network Rail to deliver a successful solution that allowed the line to be fully re-opened in March 2017.
Alan Williams, ICE North West Regional Chair said, "Dealing with a 500,000 tonne landslip on the Settle to Carlisle line, one of Britain's most iconic railway lines, is a challenging situation. The Eden Brows project team undertook repairs over a 14 month period by providing a structure to 'by pass' the landslide, allowing it to continue to move whilst creating a stable structure to allow the railway line to be re-opened. A fantastic use of civil engineering techniques and well deserving of an ICE North West Commendation."
The regional awards recognise excellence and imaginative concepts in civil engineering practice across the North West region, where Story Contracting have a team based out of their offices in Carlisle and Chorley.
Watch our project videos:
Mersey Loop: https://youtu.be/0PNLxlM9ZZ4
Eden Brows: https://youtu.be/0hP8pEkRgPI