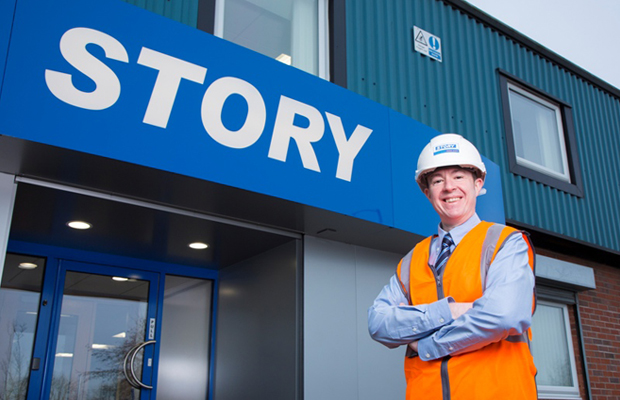 Over 120 staff joined Story Contracting in 2014 setting a new record for the number of vacancies which have been filled in a year by the company. This takes Story Contracting's workforce to 400 for the first time in their 27 years of operating. As the company looks to build on its successful reputation in the Rail, Construction and Plant Hire Industries a focus is on building teams in Carlisle, Yorkshire, Glasgow and Edinburgh.
This figure does not take into account the 58 new members of staff joining Story Homes also owned by Fred Story.
This expansion at Story Contracting supports new work for Network Rail's contractual frameworks along with major projects in the Construction and the Plant divisions. Each division is supported by an expanding Central Services function with new roles established in Accounts, Finance, Marketing and Human Resources.
Fred Story, Chief Executive said:
"These impressive figures for staff recruitment this year demonstrate our commitment to attracting new people. The calibre of people joining us has been tremendous and on the back of some landmark contract successes and awards this year, 2014 has created a great platform for Story Contracting to grow. 2015 is going to be an exciting year and I am looking forward to seeing how some of the brand new roles we've created will help develop our business operations."
Martin Jones joined Story Contracting this week as a Project Agent becoming employee 400. Working in the Rail Division, Martin will be based from the Uddingston office in Glasgow working in the growing team in Scotland.
As Project Agent, Martin's day to day responsibility will be to support delivery of projects, including health and safety, programme management and planning, monitoring project financial performance and quality of the works. An important part of Martin's role is liaising with clients on site and off site.
Martin brings with him a wealth of experience from the railway industry where his role was Construction Manager progressing to both roles of Design Coordinator/Manager and Project Manager. Prior to working in the contracting side of the industry Martin worked as a design consultant for almost 6 years.
Martin said:
"I was attracted to the role given the fact that Story is now establishing a good presence in the Scottish region. It is an exciting time to get involved with what I believe to be a modern, forward thinking organisation that can offer great career opportunities. In the long term I look forward to working towards establishing the Story team in the Scotland and the challenges that come with my new job."
With an increased work bank over the next five years secured, the opportunities for local employment are very encouraging. The company are already in search of Plant Operators, Engineers, Site Managers, Project Managers and further Project Agents in Carlisle and further afield in their Edinburgh and Yorkshire depots.