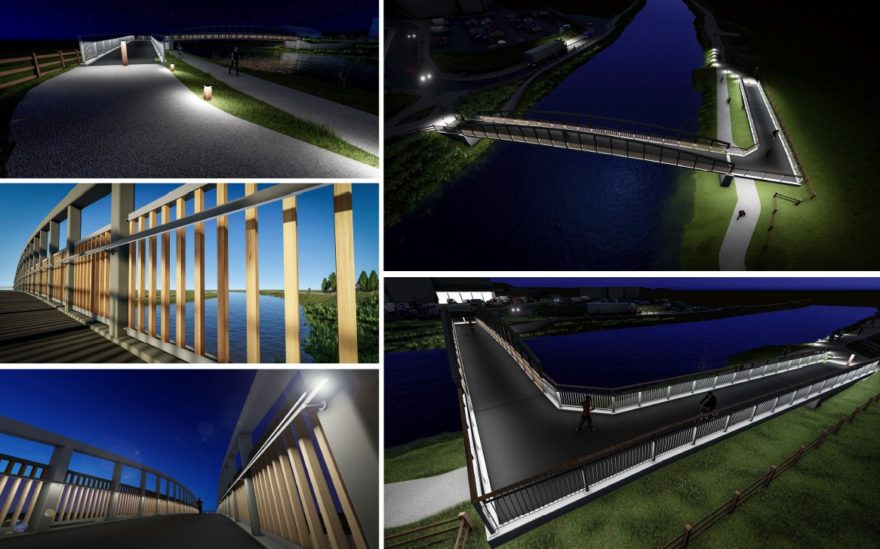 Story Contracting is pleased to announce it has been appointed by Dumfries and Galloway Council to construct a new combined cycle/footbridge in Newton Stewart, Dumfries and Galloway.
Sitting over the River Cree, the old Sparling Bridge was removed in November 2016 following severe flooding caused by Storm Frank. Following community engagement, it was agreed that a new bridge be located 100m downstream and rather than re-install the old narrow bridge, a new and improved structure be designed.
The new bridge will be accessible to all pedestrians and cyclists and will allow the Council to restore the crossing over the River to reconnect communities separated by the flood.
The project is jointly funded by Dumfries and Galloway Council and the Scottish Government through Sustrans Scotland's Places for Everyone programme. Sweco are the Principal Designers for the project.
Archie Dryburgh , Chair of Dumfries and Galloway Council's Economy, Environment and Infrastruture  said: "I am delighted to confirm that a programme of works has now been agreed and that construction of a replacement bridge will soon commence. Once complete the new Sparling Bridge will help reconnect the community in Newton Stewart and I'd like to thank them in advance for their patience and understanding throughout this project. I'd also like to thank the engineers and officers from both the Council, Sustrans, Sweco and Story for their hard work– their skills and knowledge have been vital to finalising the design and construction programme for the new bridge."
Whilst the works are underway there are plans in place to protect the local environment; including protecting the fish species in the river, foliage around the site, and identifying and disposing areas of the invasive Japanese Knotweed.
Work on site will begin at the end of May 2019 and completion is anticipated in late Autumn 2019.