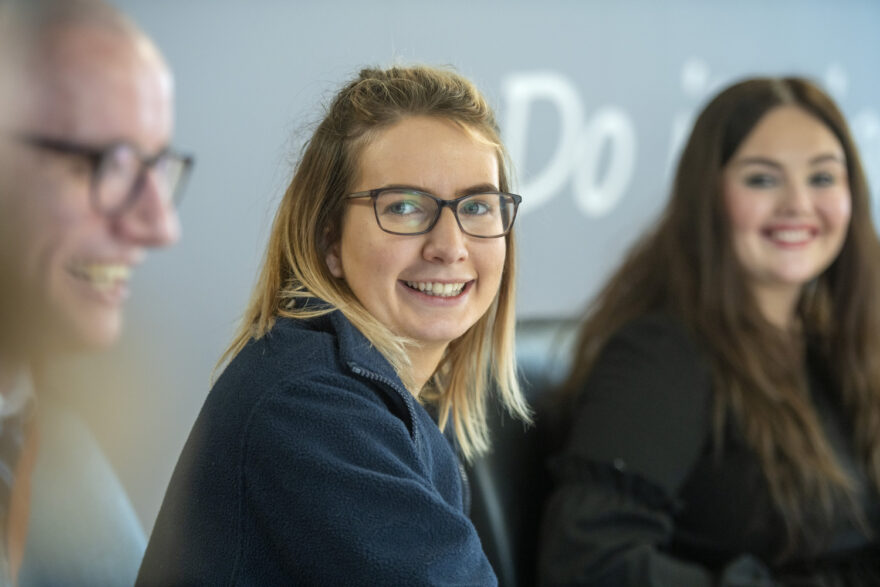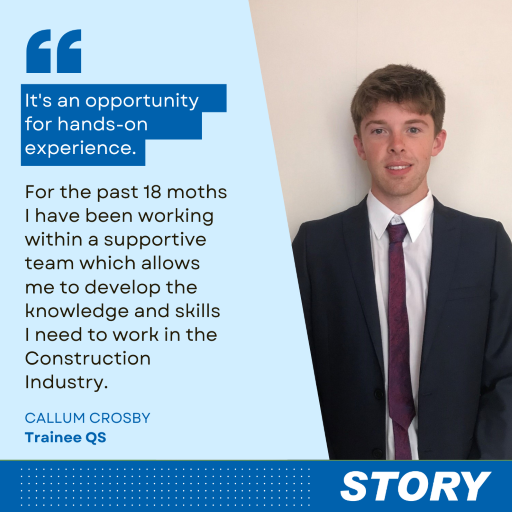 This week Story Contracting are celebrating National Apprenticeship Week 2023.
As part of Story's ongoing commitment to the development of future talent, the company offers a range of opportunities for apprentices to join their team in a variety of different roles.
All early careers colleagues are enrolled onto training courses relevant to their job role, working with local education partners to deliver bespoke and high-quality qualifications to equip them for the world of work. Story supplements this with additional technical training, delivered in-house.
We asked our People Development Advisor, Dylan Smith, to give his best tips for people looking to start an apprenticeship:
Choose the right apprenticeship
Apply for opportunities that genuinely interest you, something you see yourself enjoying and wanting to be successful in. It's hard to be good at things we don't enjoy.  At Story we have a range of Apprenticeship positions such; Project Agents, Quantity surveyors, Finance, Fitters, Welders, Estimators, Buyers, Groundworkers, Marketing executives, Administration roles and more.
Ask plenty of questions
Asking questions can be daunting if you don't know the person or much about the subject, perhaps it sounds like a silly question or you don't have a question to ask. Not to worry just ask it anyway. Everyone has a voice at Story, we understand that questions are integral to how we learn.
Don't be afraid to make mistakes
If you aren't making mistakes, you aren't learning.  Although this is true, try not to make the same mistake twice to ensure you are learning from them. Don't be intimidated by the experience of those around you, you'll get there with time and effort. We understand the learning opportunities that come from making mistakes, at Story we offer you a safe environment where you can learn from them.
Punctual and Reliable
At Story we are people you can rely on and we understand that working to a timeline and being efficient is important. We pride ourselves on being hard workers and doing a good job for our colleagues and clients, this is a demonstration of that. Being reliable and punctual shows your work ethic and ensures you get off to a good start within your new chosen apprenticeship.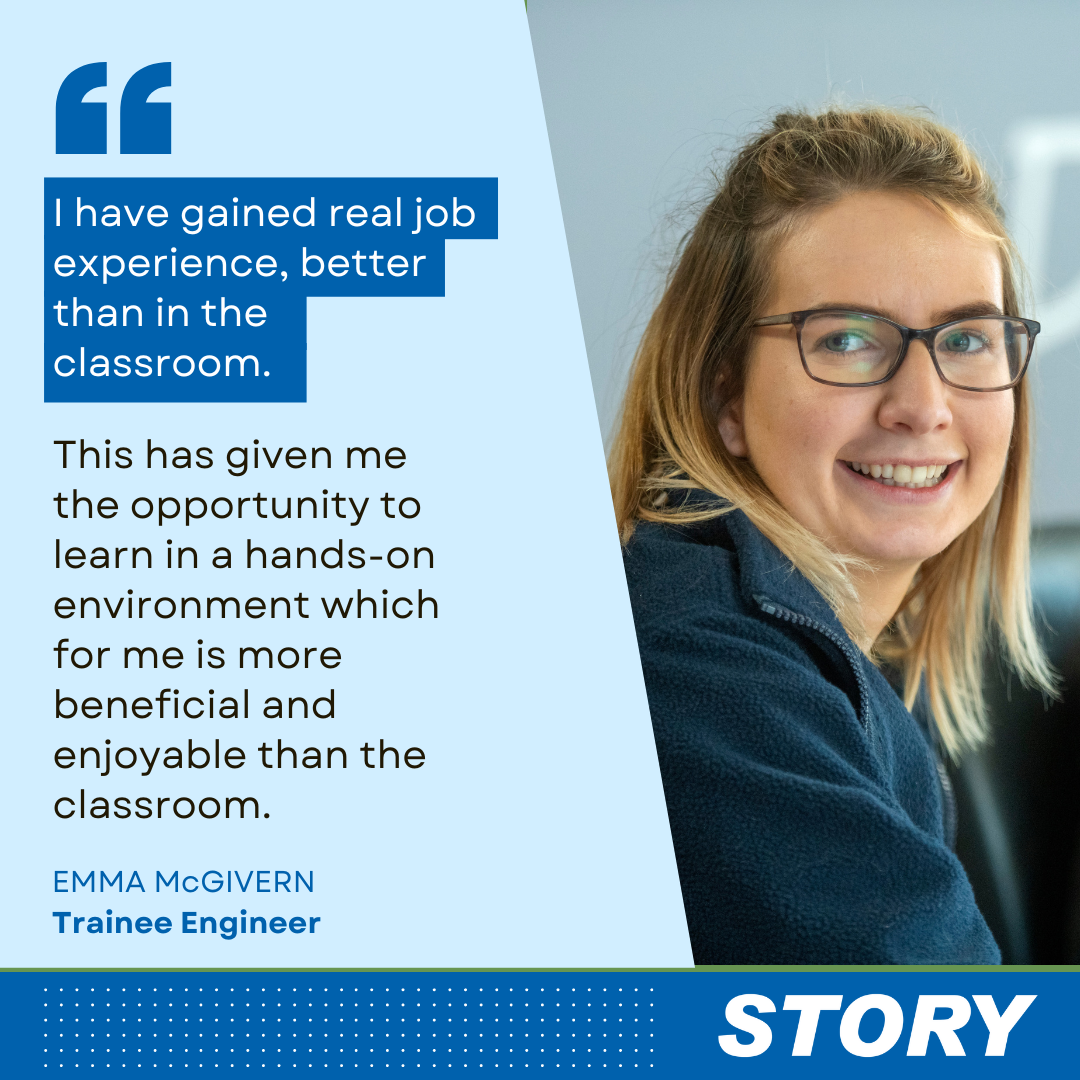 Enthusiasm goes a long way
You need to understand all areas of the role, the parts you like and dislike. Identify what you enjoy most and least so you can understand where enthusiasm and eagerness comes naturally and where you may need to be more intentional. At Story we are enthusiastic about 'Doing it right' this helps us to stay focused and enthusiastic through the more challenging times.
Become part of the team
Interact with the other apprentices and the managers. Learn people's names and ask them questions that allow you to get to know them,  being and feeling like part of the team is important – and these little things help to build those relationships. Teamwork is celebrated and commended at Story and our family value unites us meaning we are proud of each other's achievements.
Plan your time
Remember that along with your new work duties you will be learning your new skills at college too. Plan your time to get the best out of you apprenticeship and set you up for future growth. At Story Contracting we support you with this, we understand planning your time isn't natural to everyone and our learning and development supports and helps you to improve on aspects like this.
If you are interested in an apprenticeship with #TeamStory, keep an eye out on our careers page and sign up to our job alerts to be the first to find out about upcoming opportunities.