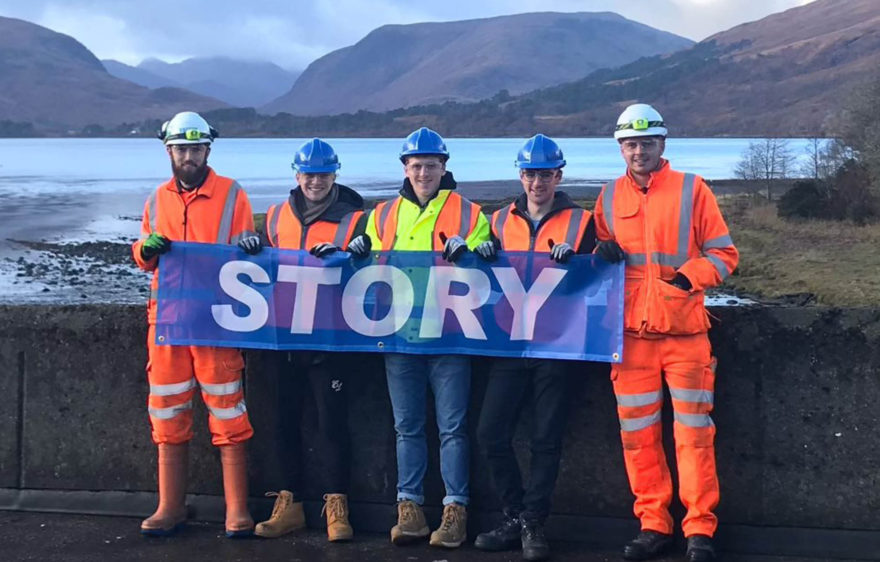 Last week,  Story welcomed three Engineering students from Strathclyde University as a part of a joint Mentoring Programme to invest in future industry talent. They got to spend time with our Engineers on site at Fort William and got an insight into life at Story.
Chris Burns, Project Agent who now acts as a mentor, took part in the same programme when he was a university student. He said, "As part of the mentoring scheme, I had the opportunity to present case studies of recent projects I had worked on, reinforcing my own understanding of the job, I enjoyed being able to explain the reasoning and methodology behind the works."
Callum McArthur, one of the students said, "The visit motivated me more in my studies, it helped to give meaning to parts of my course that I had thought were irrelevant."
Joseph Parker "enjoyed seeing technical drawings before seeing the real site and being able to compare them."
Jacob Goudie said, "The visit was a refreshing experience, helping to give an insight as to what contracting work looks like in reality."
Overall, the day was of benefit to all involved with both the mentors and the students speaking highly of their experience. Well done to Chris Burns and Stuart Duff for all their efforts in arranging the day.