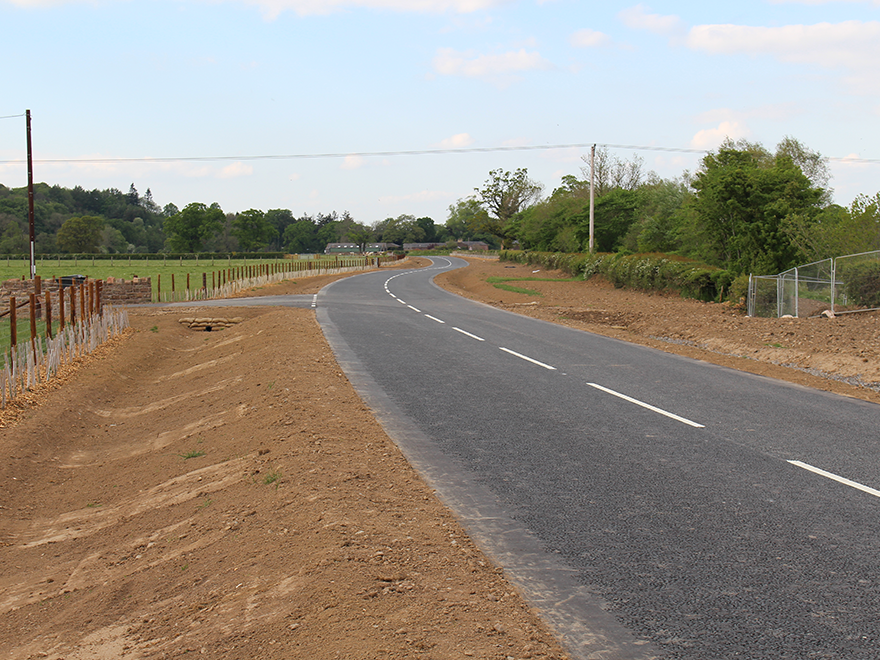 Story Contracting's Construction team hit a milestone earlier this month as they successfully reopened the B6263 between Wetheral and Warwick Bridge following works for Cumbria County Council.
The road had been deemed unsafe for use by two-way traffic since a land slip, which was caused by flooding during Storm Desmond back in December 2015. Following the landslip, one side of the road was in danger of falling away into the adjacent River Eden, resulting in the need for significant reinstatement works to be carried out.
Story Contracting began work on the project at the start of January 2019, with works including the construction of 750m of new road. Following the purchase of additional land, the new stretch of road was re-routed away from the adjacent watercourse in order to make the road more resilient to future severe weather events, with the road then tying into the exisisting B6263 at either end.
This is the second flood-affected road in Cumbria that Story Contracting have completed for Cumbria County Council in recent months, after a road between Gaitsgill and Stockdalewath, to the south of Carlisle, was reopened on 15th April. The reopening of this road reconnected the two village communities that had been disconnected from each other for over three years following Storm Desmond.
The works were required after the River Roe burst its banks during Storm Desmond, causing a significant landslip adjacent to the road between Gaitsgill and Stockdalewath. The road was subsequently closed to traffic for safety reasons.