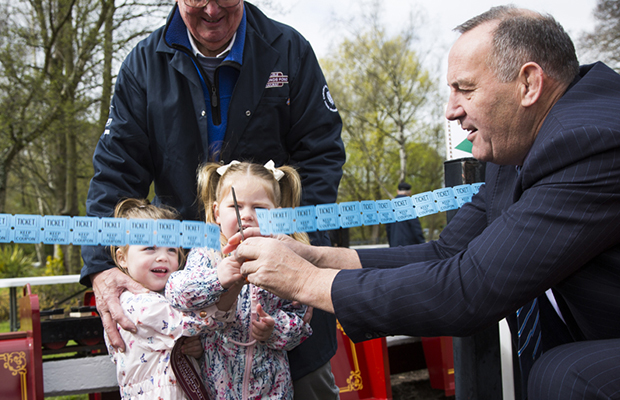 Story Contracting and Story Homes have been collaborating to assist local club Carlisle and District Model Engineering Society (CADMES) to refurbish their model railway facilities in Hammonds Pond park.
Renovation works include:
Creation of 6 new train carriages with additional support from PMS
Renovation works to the plinths and railway
Re-cladding on the club building to minimise fire risk
Provision of newly branded signage and uniforms
To celebrate the collaboration and mark the reopening for the new season, nearby Upperby Primary School, Story Homes development 'The Ridings' and Story staff's children were invited to a private launch event. 300 children came along to the celebration and were treated to free rides on the train, treats for the children and an ice cream from the cafe in the park.
Fred Story, Founder and Chairman of Story Homes/Contracting said:
"Hammonds Pond is a valuable community space and the railway is a popular local attraction for families. I got chatting away to the railway lads one day and found out about all their plans and ideas, but it's only 50p a ride, which doesn't go far when you have so much to maintain.  We're a local company and its the right thing to do, to help where we can."
Maria Sedgwick CADMES club secretary said:
"We're absolutely bowled over by the support from Story. We're a group of volunteers, mainly retired engineers, so while we have the best intentions – there is only so much we could achieve and it's completely transformed! We love the new signs and uniforms, they really add to the experience for the children. The railway and new carriages are fantastic. We've had a great day; it's so nice to see the community come together. I'm not sure who had more fun today, us, or the children!"