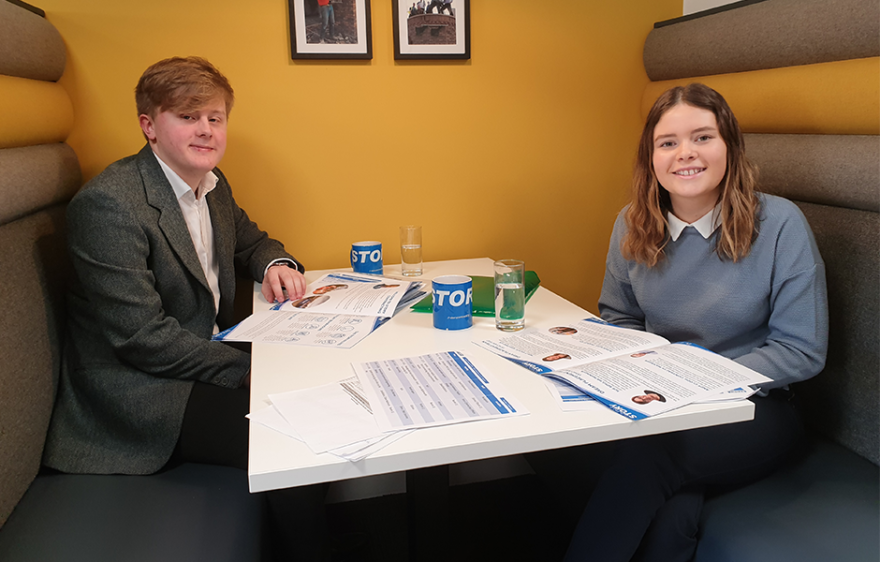 Story Contracting offered two students an opportunity to learn first-hand about leadership and career opportunities through Dream Placement 2020.
#TeamStory recognises and values its ability to contribute to the development of opportunities within the region and, as such, the Carlisle-headquartered business hosted a week-long placement for two local students during this February's half term.
Edward (Energy Coast UTC) and Sophie (Kendal College) joined the teams at Story Contracting' Burgh Road office for a personalised week-long programme. Their programmes were developed by Story's Early Careers Coordinator David Robinson, based upon their interests and the types of career that they hope to progress after they leave school. They spent their half term break learning about the company and getting an insight into how it operates, by working alongside leaders from different areas of the business.
David Robinson, Early Careers Coordinator at Story Contracting, said: "Dream Placement is an excellent way for young people to see the world of work and build relationships which will help them as they take their first steps on their career journey. There is often a pre-conception from young people that the only careers available within our business are focused around construction and engineering and so we hope we showcased the breadth of roles available at Story Contracting."