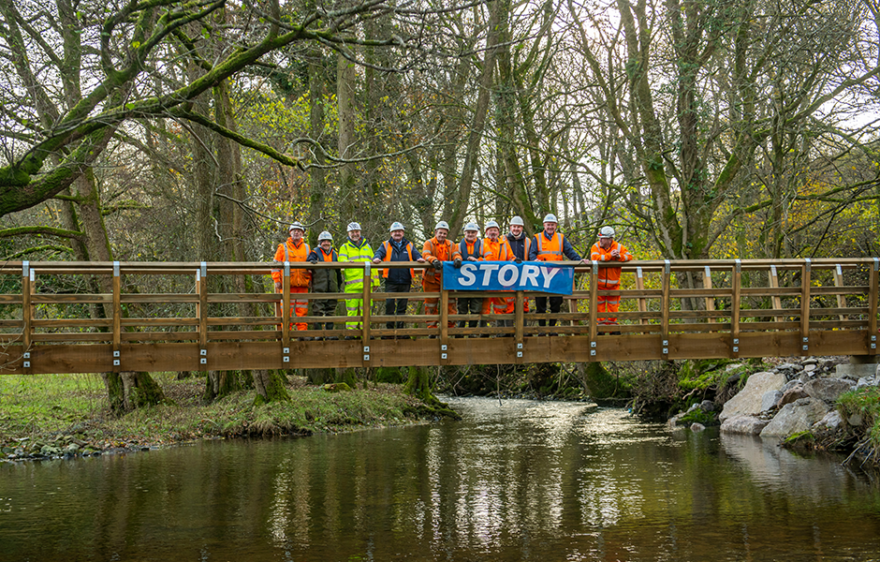 Story Contracting's Construction division recently completed works to replace and reopen Lupton Ford Footbridge, near Kirkby Lonsdale, on behalf of Cumbria County Council.
The original footbridge which is close to the A65 near Kirkby Lonsdale, was washed away by Storm Desmond in December 2015. The new footbridge provides access between Farleton and Lupton as well as up to Farleton Fell.
Due to natural widening in the beck, the length of the replacement footbridge has been extended from 8m to 15m. The new deck remains a single span. Challenging logistics meant the Story team weren't able to use a crane for the bridge lift, so instead delivered a successful solution using two machines from its in-house plant fleet to lift the structure into position.
The new footbridge forms part of Cumbria County Council's Infrastructure Recovery Programme, which consists of approximately 1,200 individual projects delivered over a four-year period.