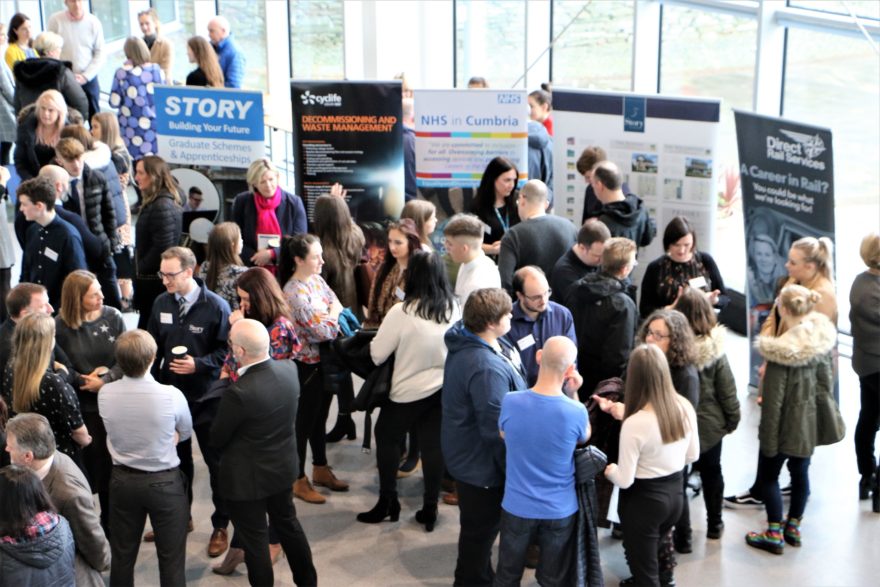 Sister companies Story Contracting and Story Homes are offering teenagers a potentially life-changing opportunity to learn first-hand about leadership and career opportunities through Dream Placement 2019.
The wider Story family recognises and values its ability to contribute to the development of opportunities within the region and, as such, the two Carlisle-headquartered businesses will each host week-long placements for two local students during this February's half term.
Ella Batey (The Nelson Thomlinson School) and Travis Short (St Benedict's School) will join Story Contracting' Burgh Road office and for each of the candidates, a personalised week-long programme will be put together dependent upon their interests and the types of career that they hope to progress after they leave school. They will spend their half term break learning about the company and getting an insight into how it operates, by working alongside leaders from different areas of the business.
Craig Hamilton, Technical Training Manager at Story Contracting, said: "Dream Placement is an excellent way for young people to see the world of work and build relationships which will help them as they take their first steps on their career journey. There is often a pre-conception from young people that the only careers available within our business are focused around construction and engineering and so we are looking forward to showcasing the breadth of roles available at Story Contracting."
Contracting and Homes were two of the forward-looking companies and organisations which joined more than 80 young people for a selection day of interviews and confidence-building business exercises that provided valuable personal development for all of the entrants. They were competing for the chance to spend their half term alongside leaders in the workplace in the scheme organised by the Centre for Leadership Performance (CfLP).
Around 200 young people aged 16-18 originally applied for the Dream Placements and almost 50 who were chosen by companies now move onto the next stage of the programme. Successful candidates from the selection event attended a development day at Energus this month, taking part in activities designed to prepare them for their week within business from Monday 18 to Friday 22 February 2019.
The office of Copeland MP Trudy Harrison is one of the hosts participating in the scheme for the first time and she will be taking two successful candidates down to Westminster as part of their placement.
CfLP Marketing and Business Development Manager Sarah Glass explained: "Dream Placement was co-created with businesses which now fund the scheme and it is a vital tool in addressing talent attraction and retention in Cumbria. Collaboration is at the centre of everything we do, and this unique programme simply could not happen without the support of businesses and partners working together."