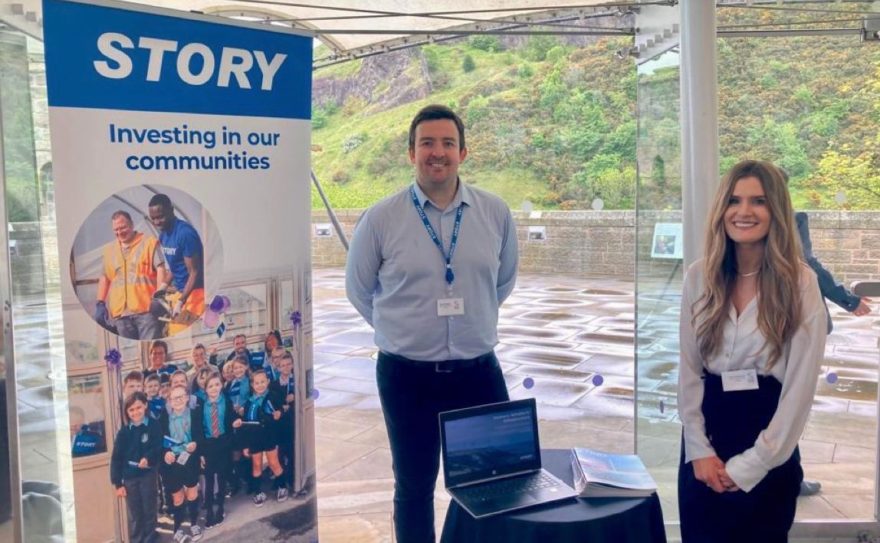 This week, Story Contracting were delighted to attend Scotland Excel's Energy Efficiency Framework launch event held at Dynamic Earth in Edinburgh.
The 'Building a Net Zero Scotland' conference brought together leading experts, including Patrick Harvie – Scotland's Minister for Zero Carbon Buildings, to discuss the ambitious and innovative work going on across both the industry and the country.
The event also showcased Scotland Excel's recently launched Energy Efficiency Contractors Framework – designed to help the public sector cut carbon emissions, tackle fuel poverty and create warmer homes.
Story Contracting are proud to be supporting the framework and enjoyed meeting fellow contractors at the launch.