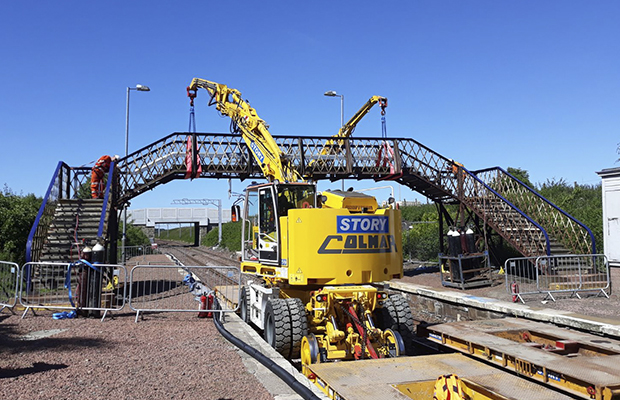 Story Contracting's £1.6m project to redevelop Breich railway station which included the installation of a new pedestrian bridge has been completed on time.
The station, between Edinburgh and Glasgow, is now fully operational following the works which involved the full reconstruction and lengthening of both platforms to allow for the introduction of electric trains.
The original programme was 19 weeks but it was shortened to 12 to match the station closure booked by Network Rail and ScotRail.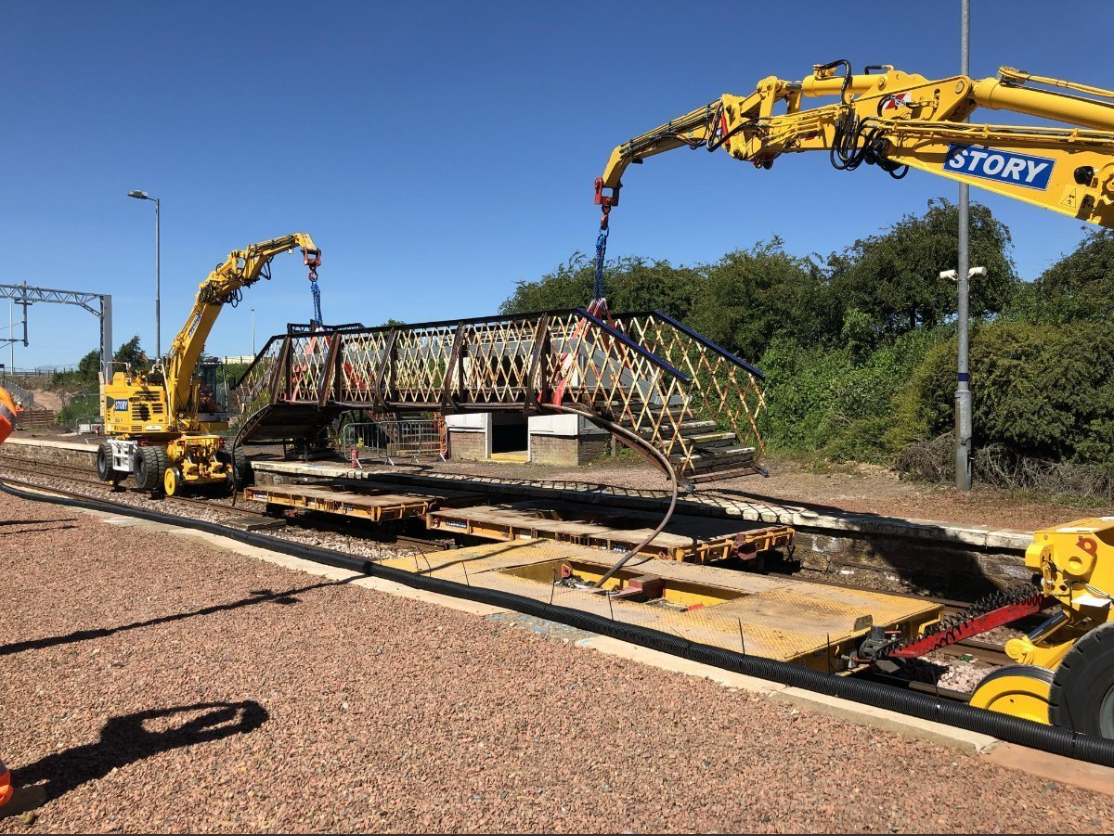 The works involved:
The demolition of the existing station including the pedestrian overbridge
Removing approximately 10,000 tonnes of spoil from the site
An environmental management plan to decontaminate 60 metres of the original platform which was covered in Japanese Knotweed
Constructing 200 metres of new traditional build platform
Building over 400 metres of new footpath
Installing 28 new lighting columns, covering 600 metres of new infrastructure
The provision of new CCTV, customer information screens, two new waiting shelters and BT data connection to the station
The installation of 400 metres of new handrail