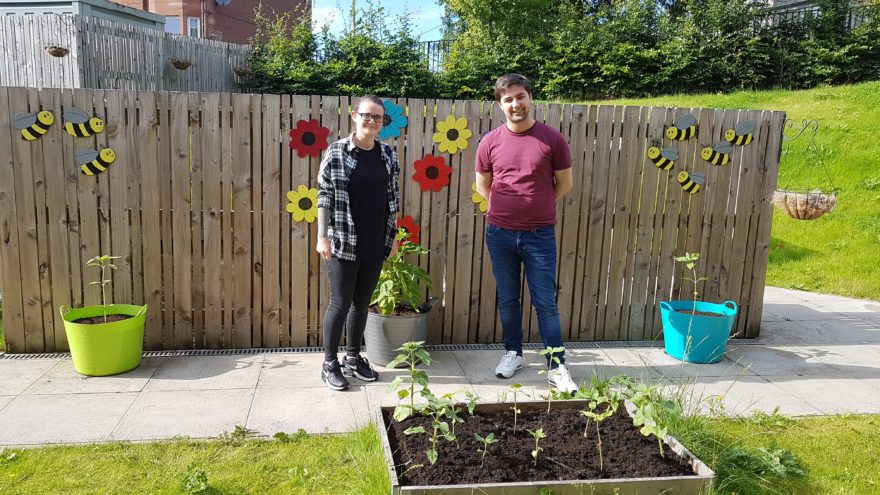 During the Covid-19 pandemic, a Scottish charity dedicated to supporting people experiencing homelessness received support from Story Scotland.
Members of the Story Scotland team grew sunflowers at home to donate to Simon Community Scotland, in order to brighten up the charity's service garden spaces.
The flowers initially spent a few weeks being nurtured in the greenhouse and garden of Joyce Gibson, Head Gardener at Simon Community Scotland.
Some of the sunflowers then found a home in the organisation's female service in Parkhead, whilst the rest were given to the charity's male service in Lenziegate, Springburn.
Story Contracting also donated a £100 B&Q voucher to support the charity's creation of the garden spaces, as well as £200 worth of toiletries to help vulnerable people finding themselves without a home during COVID-19 lockdown.
The gift voucher enabled the purchase of compost, pots and hand tools for Parkhead and Lenziegate and a planter and tree for the front entrance of the service at Lenziegate.
Melissa Reid, Volunteer Coordinator at Simon Community Scotland, said: "Thanks so much Story Contracting for your generous donation."