Client
Cumbria County Council
Location
Pooley Bridge, Cumbria
The main work phases included:
Organising surveys and obtaining the necessary consent to work with an SSSI and diversion of services
Installation of steel sheet pile cofferdam
Creation of suitable foundation through placement of lightweight concrete
Construction of two reinforced concrete abutments
Support to bridge installation contractor
Associated roadworks to realign and lift carriageway and footways to new bridge level
The Pooley Bridge works involved the installation of a sheet pile cofferdam and gabion wall, producing the new East abutment, with placement of lightweight concrete to create a foundation for the reinforced concrete abutments.
A milestone was reached on Sunday 28 February as the nose section was successfully guided into position with the help of a 200T crane situated on the East approach. Final sections of the bridge were then built on the west bank and pushed over and the lightweight nosing removed.
Temporary approach ramps were then constructed to lift and realign the carriageway to bridge level including alterations to drainage, kerbing and footpaths.
The final layout provides a single carriageway under traffic light control with a dedicated 1.5m wide footway on the downstream side of the deck.
The works also included minor repairs to carriageway erosion within an SSSI along the lakeside.
This was a complex job on a challenging timeframe but through the support and co-operation of a wide range of stakeholders we were able to open the bridge one week ahead of schedule.
The success of this project was celebrated by over 1000 people who turned up for the opening ceremony. The team were also congratulated by HRH Prince Charles who visited the site just before Easter.
On-site within 1 week
of being commissioned
Bridge built and launched
in just 2 weeks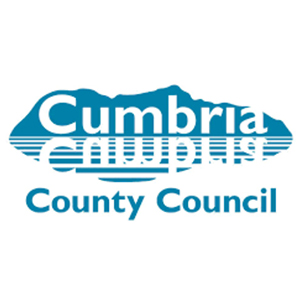 A huge success in terms of project management and delivery. A real feather in the caps of all those involved.

Jonathan Smith

Senior Network Manager, Cumbria County Council
Find out how we can help you
To find out more about the services we can provide contact Gareth Jones on 01228 590444.
Enter your email address to download our latest corporate brochure