Successful delivery was achieved through a strong collaborative approach by all stakeholders creating 'one team'.  Working in this way was particularly important due to the extensive number of stakeholders who contributed to overcoming the projects many constraints.
The Train Operating Companies agreed the most suitable time for the 9 day blockade.
The Maintainer adjusted signalling so as not to affect the East Coast Main line.
Statutory authorities agreed closure of the river, footpaths, car park, removal of a large 16" water main and street furniture, de-vegetation and replanting of embankment within a conservation area and removal of summer bat roosts as well as a noise mitigation plan.
Our neighbours were welcomed to an open day, given regular information and consultation including the use of social media updates.
Extensive temporary works including a scaffold bridge and a piled reinforced concrete pad was built for the 500T crawler crane.
Detailed logistics planning was essential for the core week including delivery of bridge decks and crane parts, the lay down areas for old and new components and site for the workforce.
By working to our 'one team' ethos we were able to value engineer the project and ensure risks were carefully managed. In total 14 subcontractors were involved in the delivery of the project.
To achieve our 'one team' delivery we recognised the need to establish a joint working base.  This was a key factor to the success of this project.  We deliberately created an open plan office and by sharing our 'one base' with stakeholders and a greater skill base was able to be utilised in the most beneficial way for the project.  Situations and issues were able to be managed in a proactive, rather than reactive manner.
During the blockade a further £3m of work was carried out on the Scarborough line to Seamer. Our 'one base' became a control centre for the whole project, thereby extending our collaborative approach beyond the bridge teams to include Network Rail's maintainer, minor works, delivery team and their supply chain.
Working closely with Mabey Bridge, the fabricator, and Network Rail, the designer, we were able to adopt a swan neck design for the four new weathering steel beams, to allow the decks to sit on shallow 200m cill units which avoided breaking out existing masonry from the abutments and piers.  The decks will demand no maintenance for 60 years.  Using weathering steel also reduces the need for future maintenance.
The design allows full RU loading thereby increasing the capacity and reliability of this line.  The pier and abutments were also strengthened and repaired.  On the west side a cantilevered walkway was added delivering a safer working environment for track staff.
The project was one of the largest undertaken by Story Contracting's Rail division and whilst it presented its challenges, careful planning and excellent collaboration with the client and supply chain ensured a successful delivery.
The project was handed back ahead of schedule with a delighted client and public interface thanks to a collaborative approach embraced by everyone associated with the project.
Core works complete
2no. 52hr
Possessions
135 metres
of Track
Renewed
45 tonnes of
Hazardous Waste
Removed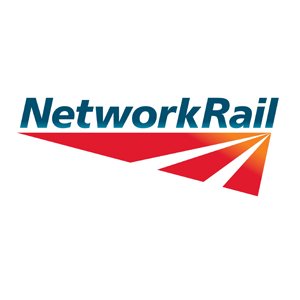 The project has been a huge and a magnificent success from the planning through to the implementation stage and delivered £9m worth of work over the 9 days.

Darryl White

Scheme Project Manager, Network Rail
Find out how we can help you
To find out more about how we can help you deliver your project contact Paul Marrs on on 01228 590444.
Enter your email address to download our latest corporate brochure