The scope of the project was to implement the following works:
Advanced works to divert utilities (Gas, Electricity & Telecoms) onto a temporary service bridge for the duration of the works
The single stage diversion of a 28in high pressure water main into a newly constructed service bay on the east side of the bridge, in advance of the main demolition phase
Maintain pedestrian access over the railway throughout the duration of the works
Removal of and replacement of the existing bridge superstructure, comprising of bridge deck, bearings, bearing shelves and parapets
Raising the soffit height of the new structure by circa. 800mm as part of the future electrification of the PBN railway line, incorporating the installation of a new retaining structures to the bridge approaches
We maintained pedestrian access over the railway throughout the duration of the works and the bridge was re-opened three weeks ahead of schedule.
Our project team worked closely with Blackpool Council and the local community, organising phased letter-drops to local residents, businesses and organisations, as well as engagement with the local press, to ensure the works were well publicised and motorists were kept informed.
Engagement with the local schools ensured that children in the area understood the dangers associated with construction sites, and we also aimed to inspire the youngsters about a potential career in the construction industry. As a result, 17 school pupils were offered the opportunity to 'apply' to take part in a supervised visit to site.
Further involvement with the community saw a time capsule placed on the bridge by the children to mark its opening.
The project was able to celebrate success and demonstrate best practice in a number of ways:
Contractor involvement allowed scheme build-ability to be discussed in advance of the anticipated final costs, providing the opportunity for best value engineering
Partnership working with Blackpool Council ensured effective communication and good community relations
Our management of unforeseen change was proactive, so additional works did not affect the original completion date
1,000t crane installed 
45 pre-cast beams
1,000t concrete
& steel recycled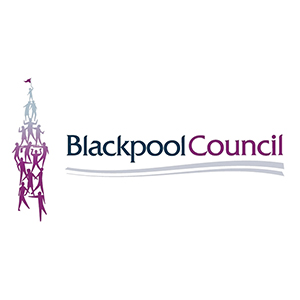 The combined partnering and framework approach between all the various stakeholders including Blackpool Council, Network Rail, Story Contracting, Wildes Consulting Engineer's and the various Utilities have been vital to the success of the project. The results of the bridge project are fantastic and recognition of the partnership work we were all engaged in.

Will Britain, Head of Highways and Traffic Management Services

Blackpool Council
Find out how we can help you
To find out more about how we can help you deliver your project contact Paul Marrs on 01228 590 444.
Enter your email address to download our latest corporate brochure