Client
Maybrook Properties / Pirelli UK
Location
Carlisle, Cumbria
All elements of the project were overseen by Story Contracting, including the installation of the sprinkler system, symphonic drainage and 300m security fence, and the completion of the steel, cladding and all associated works.
Phase 2 was started in June 2015 with earthworks involving the removal of 28,000 tonnes of spoil.
Installation of a 40m piled wall and a further 50m of Tensar Greenslope retaining bank.
Concrete floor slabs poured – some 600 m3 over 2 days.
The earthworks, piling and reinforced soil embankments provided the team with significant challenges, alongside a substantial ground works  programme, resulting in 28000t of clay and topsoil being moved to 2 skips over a successful 13 day period.
Despite these unforeseen obstacles, the project team remained focused and the completion date was met. This left our end client, Pirelli UK, extremely impressed with the high quality of work done in the given timeframe.
This project demonstrated a high level of integrity and hard work by our team. Despite a fault developing in the warehouse sprinkler a few days before completion, tremendous personal commitment and team work was used to ensure that the practical completion date was granted on time.
This dedication and continuous communication further cemented our growing relationship with Maybrook Properties and Pirelli UK.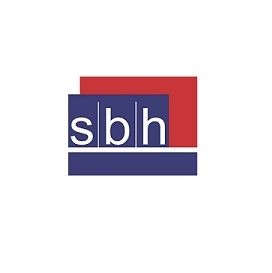 I would like to give my personal thanks to Andy Clode and his team for their wonderful efforts and contribution amidst horrendous weather, on delivering a successful project for both Maybrook Properties and Pirelli UK.

Fernando Jorge

SBH
Find out how we can help you
To find out more about how we can help you deliver your project contact Gareth Jones on on 01228 590 444.
Enter your email address to download our latest corporate brochure