Our project team worked in close collaboration with Network Rail, Durham County Council, Northern and other local stakeholders to ensure a smooth nondisruptive delivery was undertaken.
Maintaining a close relationship with all parties, allowing the project to complete successfully within the permitted time window and in shorter than normal timescales.
The scope of the project was to design and implement the following works:
Construction of 2no 100m platforms
Installation of new power and communications
infrastructure:
Platform lighting
CIS and PA system
CCTV system
New BT connection
M&E installation
Installation of the station entrance, platform and cess outfall drainage
Cutting regrade and retention
Construction of temporary works designs for crane lifting hardstand and piling platform
Installation of helical piles and concrete pile cap
Installation of precast concrete strip foundations
Bridge supports, ramps, deck and stair installation
Platform coper and tactile installation
Surfacing to the new platforms and entrance area
New electricity connection and supply
The project was able to celebrate success and demonstrated best practice within the following areas:
Involving sub- contractors early allowed scheme buildability to be discussed in advance of implementation, providing opportunity to change the standard build riser walls into precast manufacture off site, improving quality and de-risking the programme.
Despite the challenges faced during Covid-19 towards the final months of the project, the team were able to adapt and quickly implement numerous additional health and safety measures to continue the work safely.
During the design & delivery stages of the project, we identified and implemented the following ideas:
To mitigate vandalism of assets, LED lights were installed into bridge handrails and fabricators integrated duct runs and cable containment into the main fabrication works.
Alteration of the existing F001 design from traditional blockwork riser walls to precast units reduced time
required for installation, allowing quality control for installation.
187 pre-cast
concrete units
85 footbridge
& ramp sections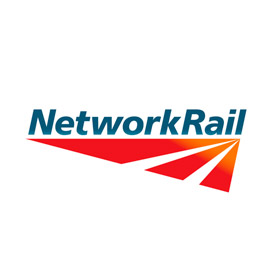 A massive well done to everyone for their support, commitment and sheer hard work to deliver this new station at Horden that will benefit communities and the wider region for generations to come. A great industry and stakeholder success for all of us.

Kieran Dunkin

Principal Programme Sponsor, Network Rail
Enter your email address to download our latest corporate brochure