Client
Cumbria County Council
Design development and install of all temporary works throughout the delivery
Obtaining all required licenses and agreements from relevant stakeholders
Excavation/ muck shift works
Demolition and removal of existing River Kent training wall
Construction of abutments utilising sheet-piled cofferdams on both sides of the water course
Construction of reinforced concrete approach ramps and steps
Construction of highways interface elements enabling safe access and egress from the bridge and associated approach ramps
Installation of M&E elements
Construction of all statutory diversion works and coordination of statutory authorities finishing works
Installation of surfacing to approach ramps, highways and adjacent park areas
Landscaping works to either side of the structure
The Story team engaged closely with the local community throughout the works, ensuring the public were kept up to date with the scheme's progress. This included community drop-in sessions, visits to site by local residents and updates to publicise the bridge lift which was attended by hundreds of local residents.
Story also carried out STEM activity sessions at the local Stramongate Primary School as part of its Inspiring Future Generations initiative, with the children suggesting potential names for the new structure. Story and Cumbria County Council then produced a shortlist from which local residents voted on the name of the new bridge.
Throughout the delivery of the project the Story team worked in close collaboration with a variety of key stakeholders including Environment Agency, Cumbria County Council, South Lakes District Council and Sustrans to ensure the successful completion of the works.
As the structure is adjacent to a key road in Kendal town centre, works were planned so as to ensure full capacity of highways, minimising disruption to local residents.
Close collaboration also enabled the works to tie in with the adjacent EA Flood Risk Management Scheme, with the structure's abutments and training walls acting as flood defences.
Works were also designed and carried out so as to meet strict environmental consents, mitigating any risk of pollution to the river Kent. In order to mitigate contract start delays and manage risk, Story attended site in late 2021 to complete additional statutory diversion enabling works, which allowed main contract works to begin in the first weeks of 2022.
1000t
crane utilised for bridge lift
42 metre
single span structure installed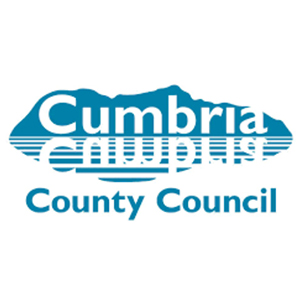 The whole thing went flawlessly and was a credit to the planning and preparation that went into it by all the teams involved, and under such scrutiny by the large crowd and media attention. Please pass on my thanks to the Story site team for the professionalism and teamwork that ensured the aforementioned success.

David Harrison, Project Manager

Cumbria County Council
Enter your email address to download our latest corporate brochure