Colmar T10000 FS High Rail Type 9B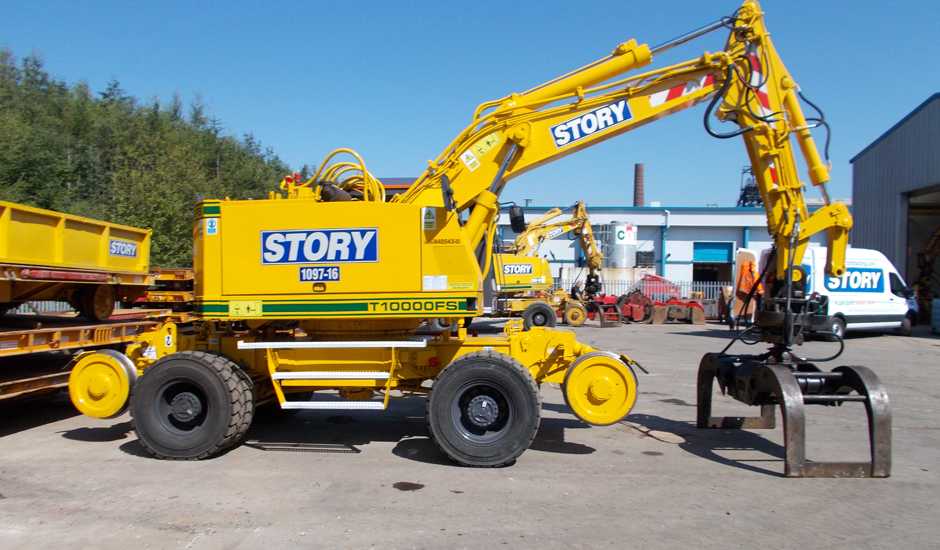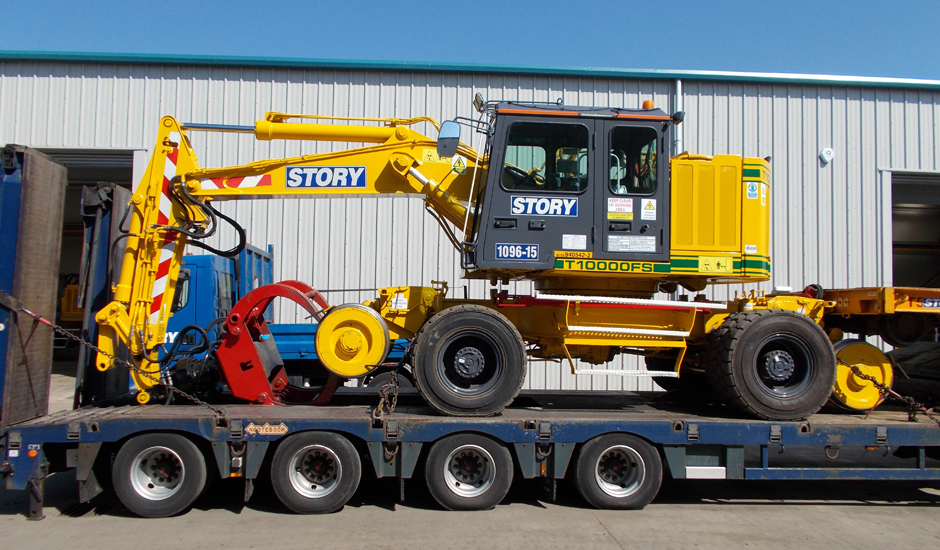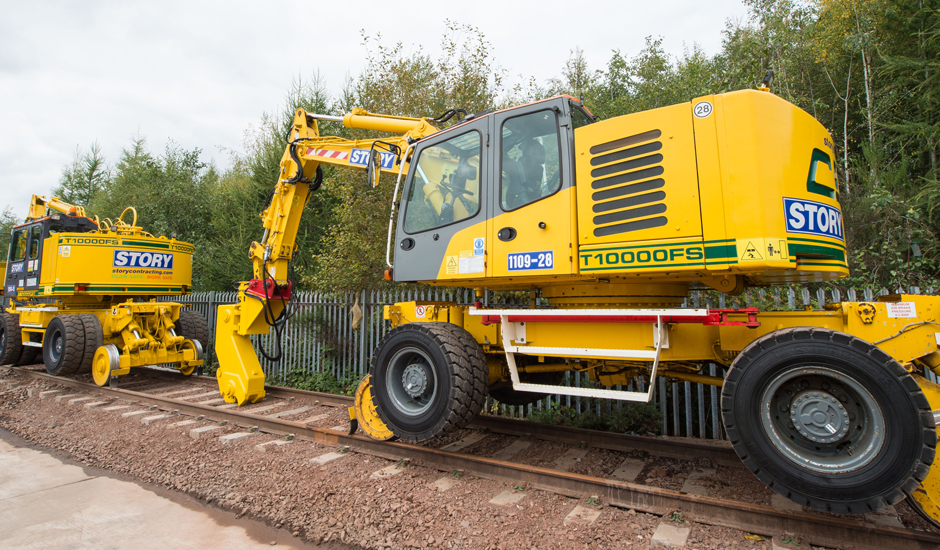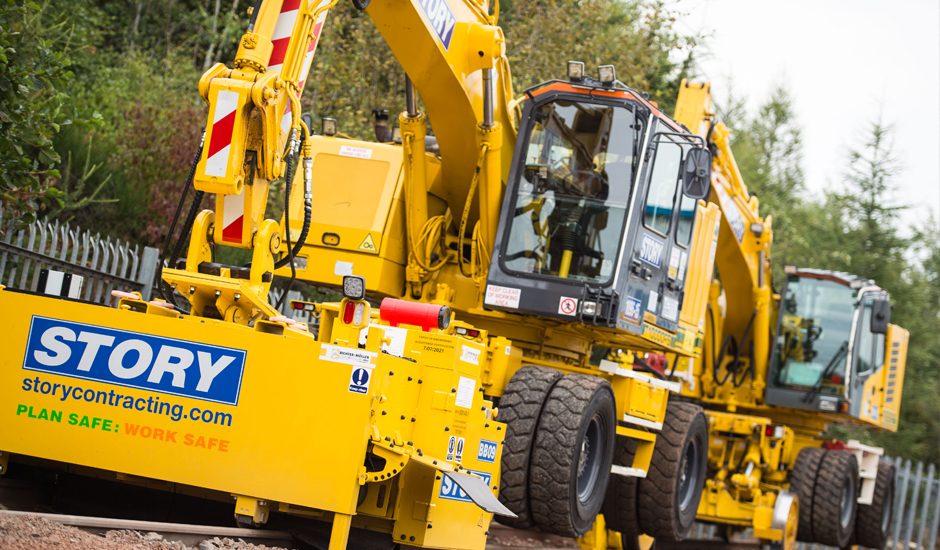 The Colmar T10000 FS is one of the leading RRVs, helping to increase productivity and reduce costs.  The T10000FS is a proven heavy lifting machine providing a reliable options for heavy duty activities.
Boasting a 360° twin cab facility and compatible with a wide range of attachments from the Story fleet, the T10000FS is able to assist with all challenges that may arise on-site.
Select your region to enquire now
With an award winning fleet of vehicles we have a machine to meet your project needs. Give us a call today to discuss your hire options with one of our knowledgable team.
| | |
| --- | --- |
| Description | 360° Wheeled Excavator Road/Rail Twin Cab Facility |
| SWL | Variable |
| Weight | 31,000 kg |
| Width | 25.53m (within W6 Gauge) |
| Max Trailing Load | Subject to current legislation |
| Max Working CANT | 150mm |
| Driver | Supplied |
Enter your email address to download our latest corporate brochure