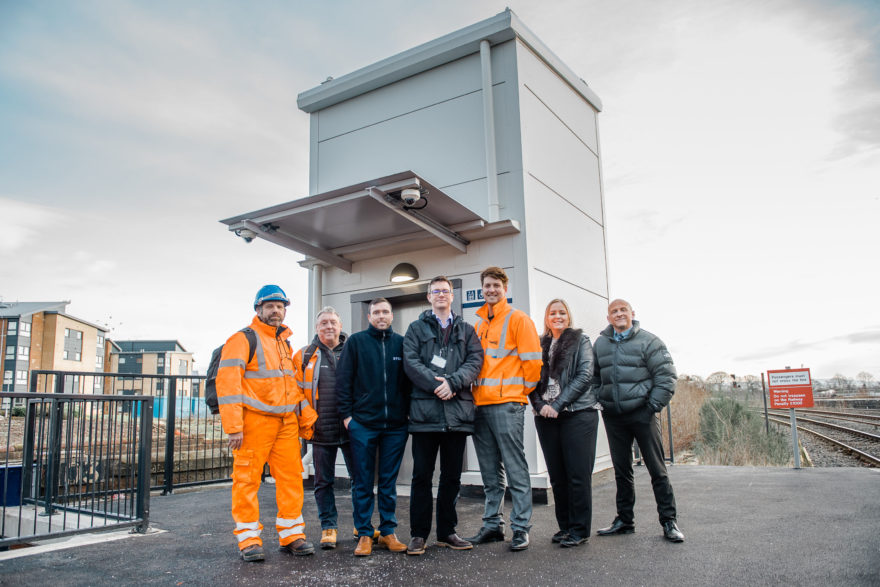 Train travel to and from the Scottish burgh, Kilmarnock, is set to become a lot easier thanks to a major engineering project at the station.
A set of two lifts were officially opened to the public last week, as part of an Access for All (AFA) project carried out by Story Contracting on behalf of Network Rail.
The lifts will open a whole new world of access to the station for those with young children and mobility issues. Built in the Victorian-era, the station platforms were previously only accessible via a long steep hill or by steps from the newly renovated underpass.
This is the fifth successful AFA scheme completed in Scotland by Story Contracting for Network Rail.
Steven McVey, Scheme Project Manager, said: "Thanks to the site team involved in getting this interesting project over the line.
"There were many challenges encountered during the project due to working within a listed building sitting on a steep embankment, but with some innovative thinking and hard work, we successfully overcame them.
"For the main lift we couldn't knock walls down so trying to get machinery in was very difficult. We ended up having to use a micro-digger which is the smallest excavator you can get. To pile the lift shaft base, we also had to get a mini-rig in to drive the piles in 6m deep – everything we usually do but in miniature."
Local MP Alan Brown and MSP William Coffey both attended the official opening ceremony with Network Rail to help cut the ribbon on the two new lifts.