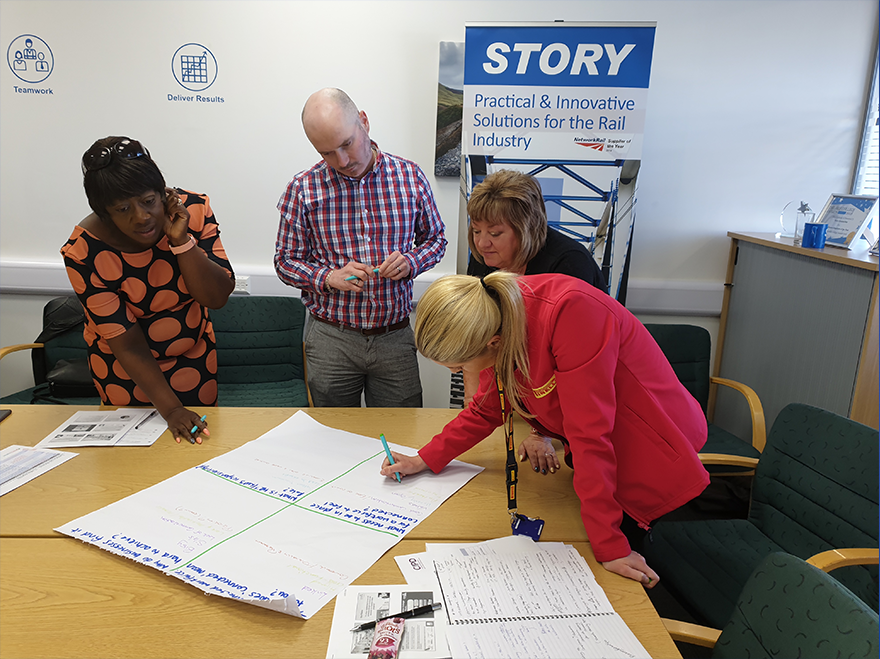 Story Contracting's Learning and Development team hosted a Cumbria Learning & Development Networking Event from their Carlisle based Training Centre last week.
The event was attended by L&D representatives from a diverse range of local companies, including Pirelli, The Cumberland Building Society, Carlisle Brass and Cumbria Waste, to name a few.
The network was set up to discuss and compare how local companies recruit, develop and educate our employees', so that we can share information and best practices to aid with our own business improvements.
There was some great discussion amongst the group after Dave Robinson, Early Careers Coordinator for Story Contracting presented on how we attract, develop and retain our Early Careers and young talent within Story.
Dave said:
"The attendees gave particular positive feedback around our approach to mentorship and the use of assessment centres for Apprentice and Graduate recruitment.
"It was a pleasure to showcase the hard work and commitment of our staff to local businesses."
Click here to find out more about our Training & Development department, including our upcoming training events.