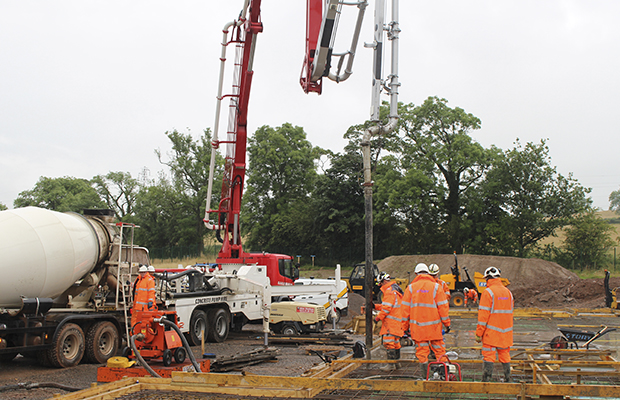 Works are progressing well on the purpose built doctors residence at the new Dumfries Hospital. A Story Contracting team of 12 are currently working on site, including Ground Workers, Joiners and Plant Operators.
12,000 tonnes of spoil was moved over 2 weeks during recent groundworks, and reused at the nearby Story Homes development, Summerpark.
The slab works for this job were one of the more complicated that Story Contracting had been tasked with, so a big well done to all of the team involved. The final stage of the slab works were completed last week with 331m3 of concrete poured.
The next stage of works includes working collaboratively with Fusion to start on the build. A crane is due to arrive mid-August to construct the panelled residential building, with all internal and external walls and roofing expected to be complete in 10 weeks.
The 104 bedroomed residence is set to be completed in April 2017, with doctors moving in September 2017.