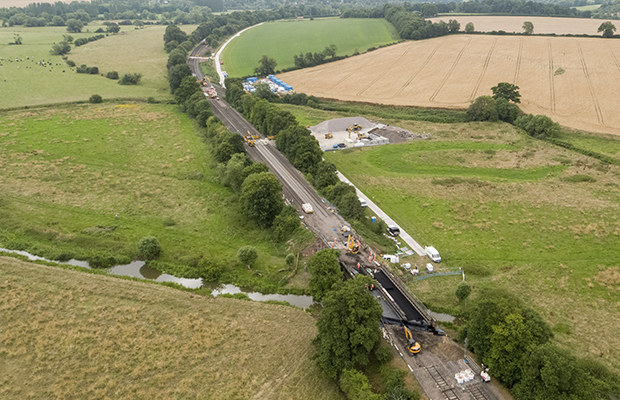 During the course of last week, Team Story travelled that little bit further to deliver three fantastic projects for our client Network Rail IP (South) in Steeple Aston, Oxfordshire.
Everyone from estimating to site delivery played their part to turn around a robust tender in short timescales to ensure long lead-in items such as precast concrete units could be met, our planning team immediately built great relationships with a new area to us, the site teams worked extremely hard to setup the site to deliver three schemes as efficiently as possible.
The full team then came together to deliver the core works safely along with handing back ahead of time. A big well done to the full team involved in producing a great end result.
"I would like to add my thanks for a tremendous team effort by all involved. A truly excellent performance from you all."  Ian Jones, Route Delivery Director, Network Rail
"Thanks to all for your efforts throughout the blockade in achieving all works collaboratively in a safe and timely manner."  Ellen Dean, Project Manager, Network Rail
"Thank you to everyone involved in the delivery of these projects which have truly delighted our client. it is such a credit to you all that from the notification we would deliver these projects only 12 weeks ago, to the delivery last week, the Story machine kicked into gear and delivered a really successful scheme. Well done all"
Ian Purdham, Rail Director, Story Contracting