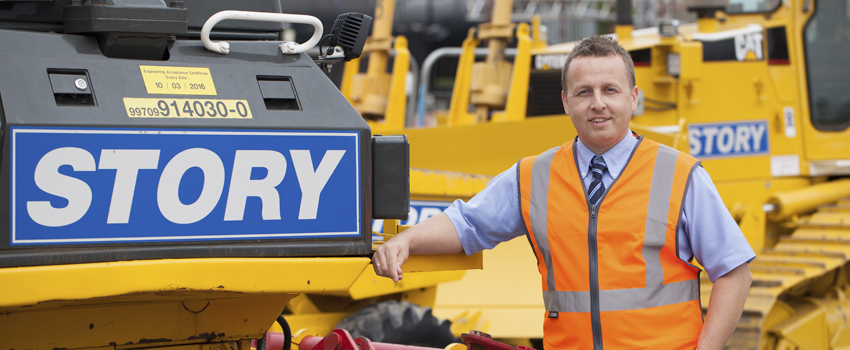 Due to a recent promotion, we now have a vacancy for a Plant Operations Scheme (POS) Supervisor based from our Bonnyrigg depot in Scotland.  This role has the potential to be based at customer's offices from time to time, and our new premises in Blantyre.
Reporting to the Regional Manager, you will provide POS Licence provision to enable internal and external clients to carry out on track plant operations on the Network Rail Managed Infrastructure.
Key responsibilities:
Creating effective client relationships to ensure effective delivery of client requirements to a high quality maintaining NWR and Story standards at all times – this will include secondment to our customers
Providing a direct point of contact for all internal and external clients utilising Story Contracting POS
Carrying out Site Visits in order to establish client requirements and ensure that all customer expectations and needs are fully understood
Carrying out effective planning and preparation for works delivery so that the work can be carried out in the required manner
Creating OTP work plans
Confirming with the client the correct machine selection to undertake the work and informing the Regional plant department of the machines and competencies required
Briefing out the requirements of the OTP work plan and ensuring POS Representatives are fully briefed to fulfil their on-site responsibilities
Providing on call support to POS representatives where required.
The position would suit an experienced Crane Controller with a good understanding of On Track Plant operations and the Plant Operations Scheme, and experience of producing lift plans would be advantageous.
With excellent communication skills, you will be customer focused and a good team worker with the ability to engage with clients and build relationships.
You must be capable of producing high quality paperwork and be motivated by job satisfaction, delivering successful projects and ensuring health and safety and compliant practices are adhered to.
In return for your commitment and can-do attitude, you will receive a competitive salary, company van, matched company pension of 5% rising to 7% after 5 years' service, national retail discounts and access to our cycle to work scheme.
Closing date for applications: 25 January 2019.
Please quote ref: P1819-77 on your application.