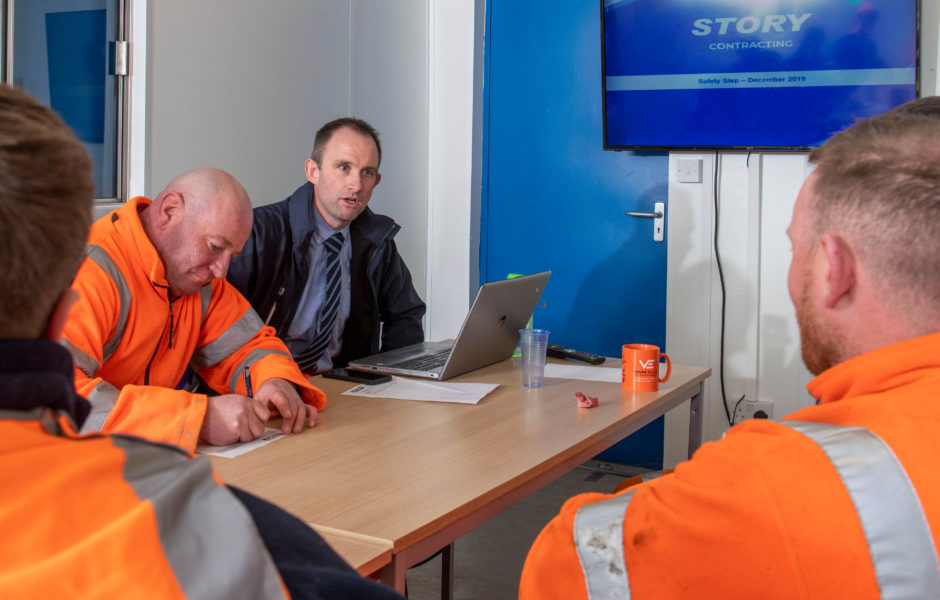 Are you passionate about safety? Can you build formidable relationships with delivery teams? Are you a dynamic individual ready to get stuck into supporting diverse and high profile rail projects? If so, Story might be the perfect fit.
We are looking for a self-motivated HSQE advisor to join our team. The role would involve working with our site team to deliver one of our major projects to the highest health and safety standards. Innovation and drive are a key ingredient in pushing our standards to continuously improve.
The role will be site based in the West Yorkshire area. Whether you are an experienced health and safety advisor or just starting out on your health and safety journey you could be the right fit to join the HSQE team if you can build collaborative relationships, have an attention to detail and can drive positive change.
Key responsibilities will include:
Promote a culture that improves Health & Safety in the workplace
Provide support and guidance to the project delivery teams
Monitor and accurately report on Health & Safety compliance
Conduct accident investigations ensuring problems are appropriately addressed and rectified
Support the maintenance of our accreditations
In return for your motivation and commitment, you will receive a competitive salary, flexible working opportunities, a company car or car allowance, a company pension contribution of 4.5% (rising to 7% after 5 years), enhanced maternity and paternity provision, help towards healthcare costs, cycle to work and options for agile working.
With opportunities for progression and excellent career development, you will be working in a rapidly expanding business that truly values you and your potential.