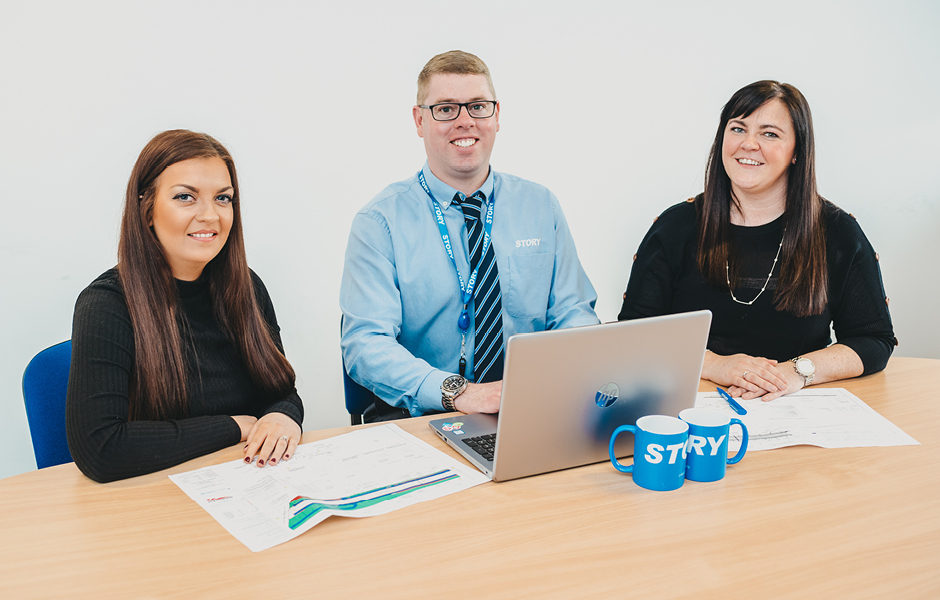 Construction Buyer
Are you customer focused with the ability to engage and build relationships internally and externally? Can you deliver exceptional results on a range of projects? Do you want to join a company that values and supports its people?
We have an exciting opportunity for a Buyer to join our Construction Division based from our Carlisle office - there has never been a better time to join!
The Role
As a Buyer at Story Contracting you will work with a team managing the end to end buying process for our sites, procuring materials and subcontractor services for all contracting operational activities ensuring best value is achieved.
You will;
Assist the project team to procure goods and services on time and budget to the right quantity and specification standards
Provide support to our Trainee Buyers
Conduct end to end procurement process for project requirements including: Sourcing suppliers, issue of material and subcontract enquiries, and collate comparisons for tenders received
Place material and subcontract orders ensuring compliance with company procedures including distribution of relevant documentation.
Maintain and develop relationships with the Supply Chain and our managers on site
Maintain and monitor performance systems and reporting
Collect and collate evaluation of Supply Chain performance throughout the project for the Procurement Lead, which assists with contribution to our performance feedback process
Benefits
At Story Contracting, we invest in our people. We provide award-winning training and development opportunities for all employees to help you get to where you want to be in your career.
In addition to a competitive salary, pension (and company car/allowance) We show we care about our people by offering a health cash plan and wellbeing support to keep you fit and well - inside and outside of work.
Our agile working policy allows for a mixture of office and home working, and flexible working arrangements are available so that our people are engaged to give their best.
We care about our communities too and offer our employees two paid for volunteering days each year to spend as a team or individually
The Ideal Candidate:
will have experience in a similar role and/or in a similar business
be able to demonstrate the values that are important to our business
Have the ability to build and maintain great relationships
Excellent negotiation skills and attention to detail
Why Story Contracting?
Story Contracting is a privately-owned, award-winning infrastructure company who is financially secure and agile with a wide range of public, private and third sector clients who enjoy working with our talented and committed team. Our track record for delivery on time and to budget, safely and reliably, has meant repeat business from our clients, which is reflected in our motto of 'Do It Right!'
Our values are at the heart of everything we do - the way we work and the behaviours we display. We believe that this is what makes Story Contracting and our people exceptional.
GROUNDED - Everyone is equal at Story. We are down to earth and treat each other with respect.
HARDWORKING - We all pull our weight and work hard for each other.
PROUD - We are proud of our safety, our projects, our people, our clients and the success we create together.
FAMILY - We nurture, train, develop and keep our people safe, just like a family. We are inclusive and do the right thing for the business and its people.
TRUSTED - What we say is what we do. Our clients, our people and our communities trust us to do it right.
WINNERS - We are hungry for success and want to be the best performing contractor for our clients, our people and our communities.
Every Story Matters
We are proud to be a place where everyone can be part of the Story!
As part of our pledge to eliminate discrimination and encourage diversity among our Story Team, our 'Every Story' policy ensures all employees are a part of a diverse environment and always feel included.
All applicants will receive careful consideration for employment regardless of who you are, where you come from or what you believe in.
Think you'd be a good fit?
Successful applicants will be contacted shortly after the closing date.
Click below to apply and start your Story.